Location: Simcoe County N 44 30.271 W 80 12.102
In front of the Legion, 490 Ontario Street.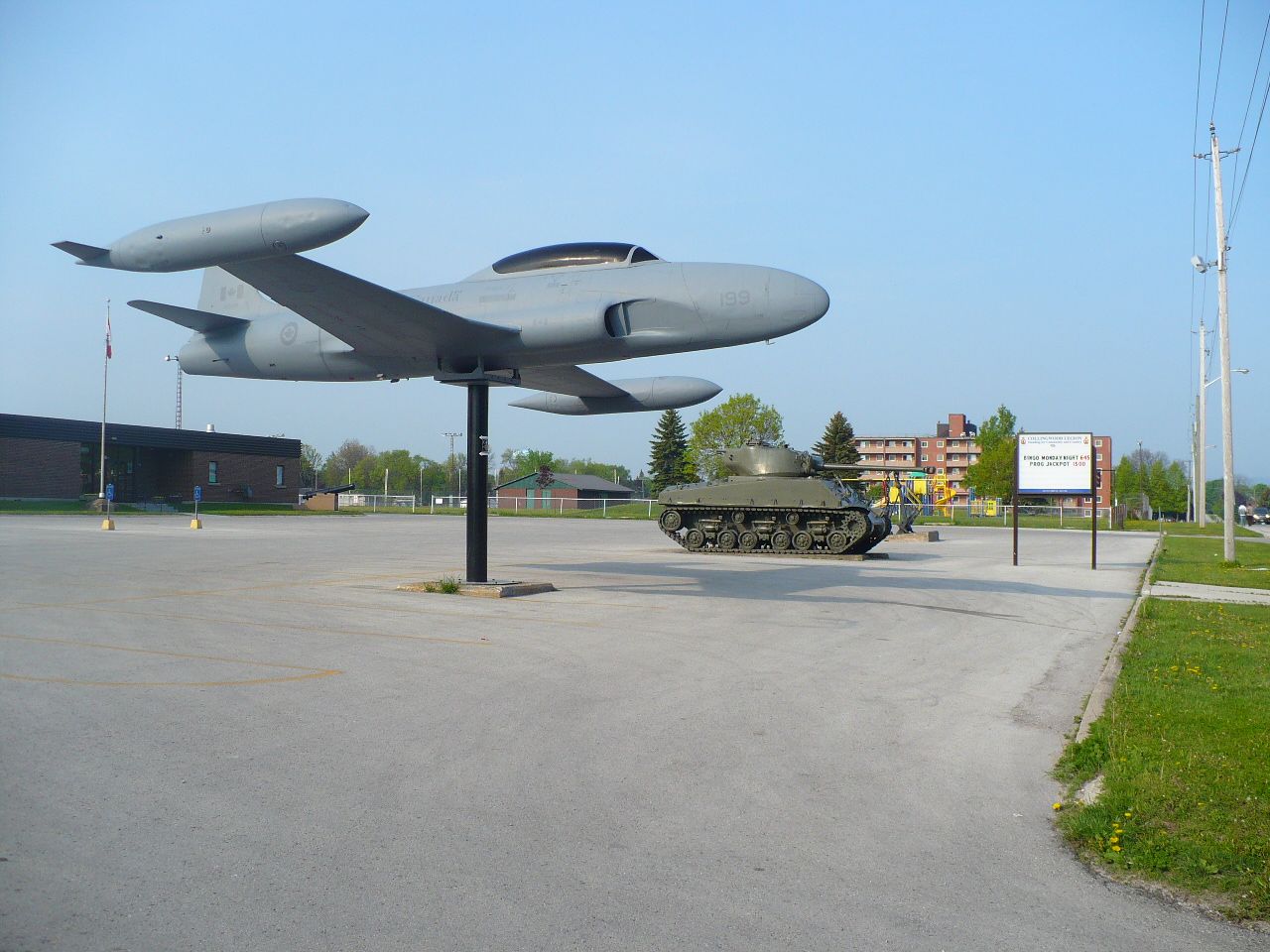 It is hard to miss the vibrant Branch #63 of the Royal Canadian Legion. In front of the Legion is F-96 Starfire fighter, a Sherman tank, and a large ship's anchor. Closer to the building are two cannons from the War of 1812. It is here, near the entrance, you will find a memorial plaque mounted on a large piece of granite. Thank you to the Legion for erecting this memorial in 1995, and for carrying on the tradition of Remembrance of those who came before us. Lest We Forget.
Marker text:
(Legion crest)
IN MEMORY OF ALL FALLEN COMRADES
WHO GAVE THEIR LIVES FOR THOSE WHO
ARE LEFT. TO ALL VOLUNTEERS WHO WORKED
HARD TO MAKE THINGS BETTER FOR ALL.
WE WILL REMEMBER THEM