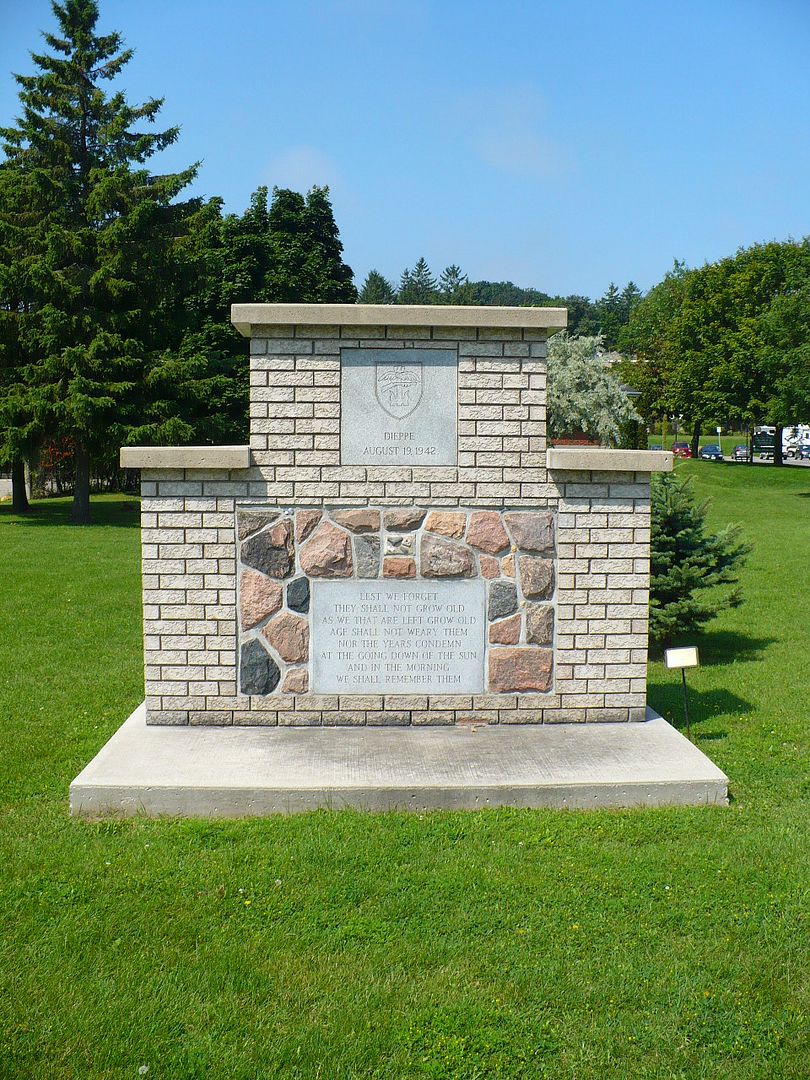 Location: Northumberland County N 43° 56.938 W 078° 17.580
In front of City Hall, 56 Queen Street.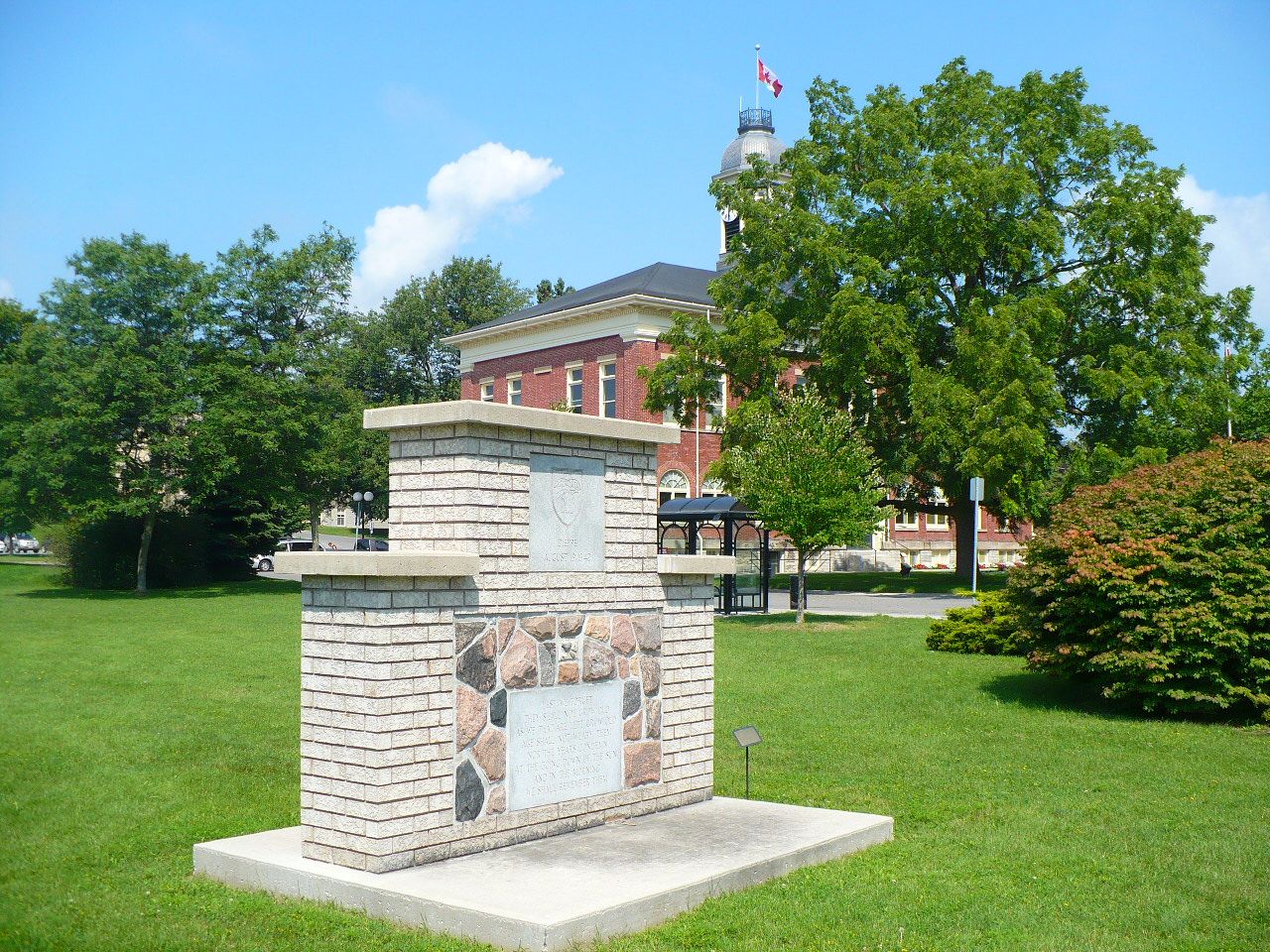 Erected by the Royal Canadian Legion, the Royal Regiment of Canada, and Ron Reynolds, in memory of the bloody disaster of the raid on Dieppe. Hundreds of Canadian lives where lost on the raid, which recently unearthed history suggests was staged as a diversion to capture an Enigma code machine from a ship in the Dieppe harbour. The capture of the code machine was key to intercepting German messages and orders in the Second World War, and would have given the Allies a huge advantage at the time, but the raid was unsuccessful not only in it's mission of capturing the Enigma, but also in the sacrifices of so many young lives.
The memorial is fashioned as a brick/stone wall with two stone plates containing the engraved words of remembrance. A small plaque beside the wall pays tribute to the men who died on the beaches of Dieppe, August 19th, 1942.
Marker text:
DIEPPE
AUGUST 19, 1942
LEST WE FORGET
THEY SHALL NOT GROW OLD
AS WE THAT ARE LEFT GROW OLD
AGE SHALL NOT WEARY THEM
NOR THE YEARS CONDEMN
AT THE GOING DOWN OF THE SUN
AND IN THE MORNING
WE SHALL REMEMBER THEM