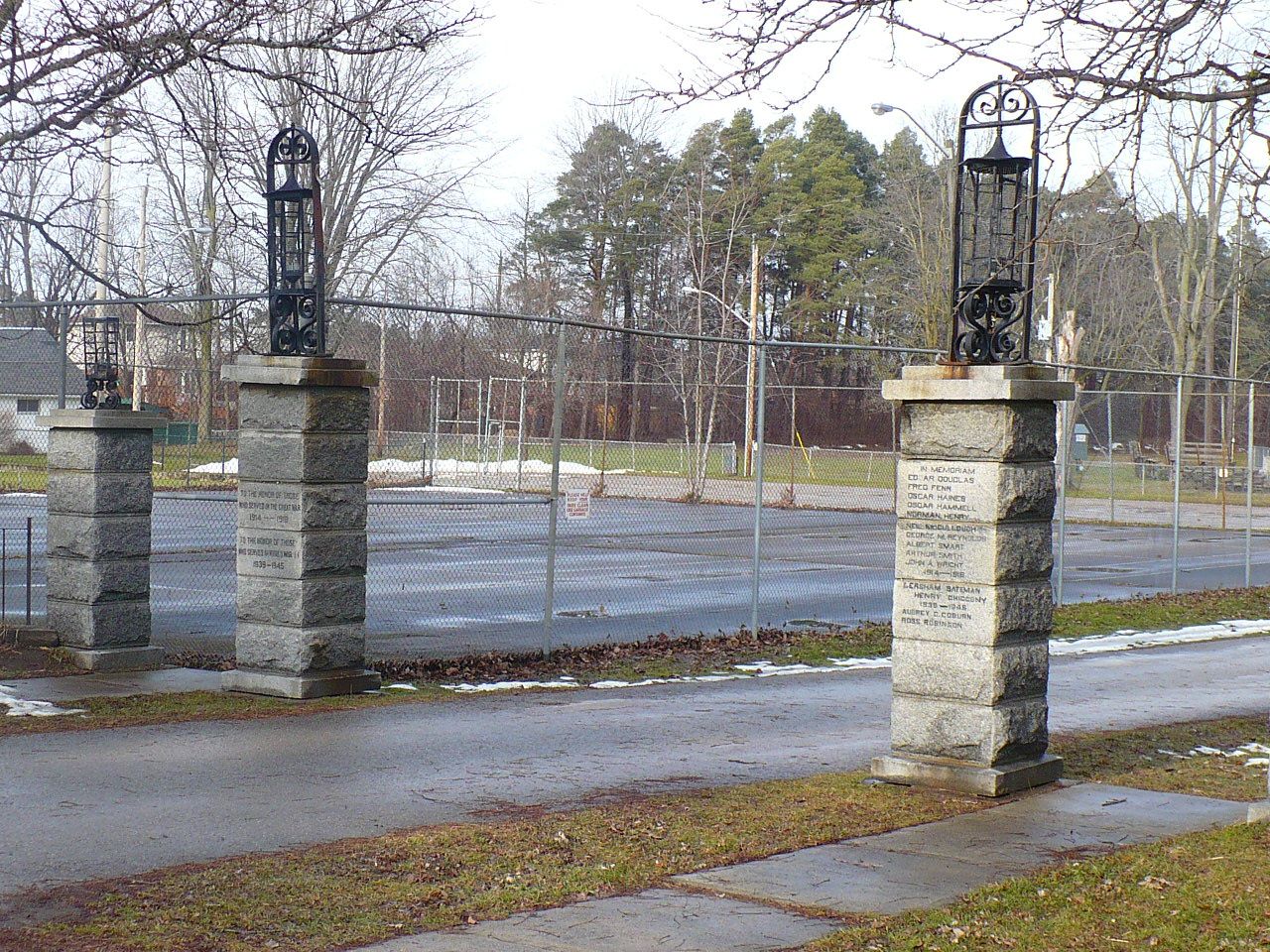 Location: Simcoe County N 44 04.847 W 079 47.257
On the north side of Prospect Street, at the entrance to the park.
This is the original memorial in Beeton, dedicated to the fallen in the Great Wars. Another more modern cenotaph was built across the road in recent years, but today we will look at the gates. Many communities have honoured those who served by dedicating the entrance gates to their town parks, and Beeton is no different. Each pillar also features an iron lamp-post on the top. The memorial was dedicated by the Royal Canadian Legion Branch 421, which is located a short distance to the west.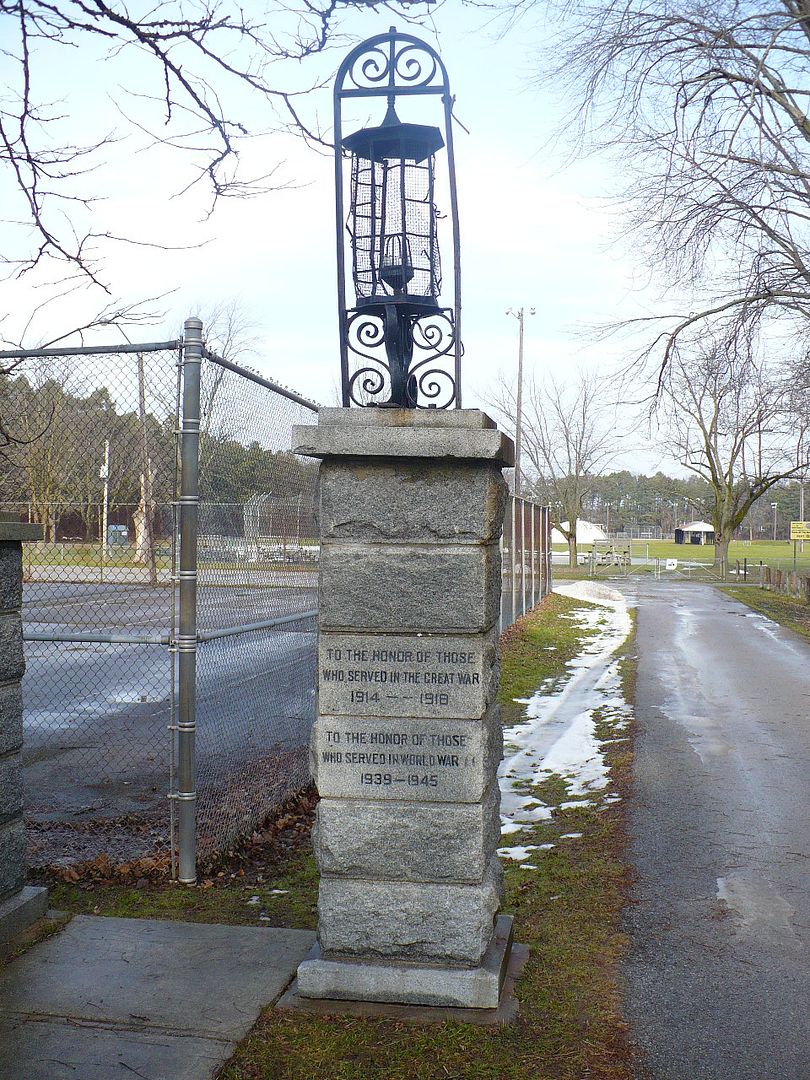 Marker text:
Right pillar:
IN MEMORIAM
EDGAR DOUGLAS
FRED FENN
OSCAR HAINES
OSCAR HAMMELL
NORMAN HENRY
NEIL MCCULLOUCH
GEORGE M. REYNOLDS
ALBERT SMART
ARTHUR SMITH
JOHN A. WRIGHT
1914 –– 1918
GERSHAM BATEMAN
HENRY CHICCONY
1939 –– 1945
AUBREY C. COBURN
ROSS ROBINSON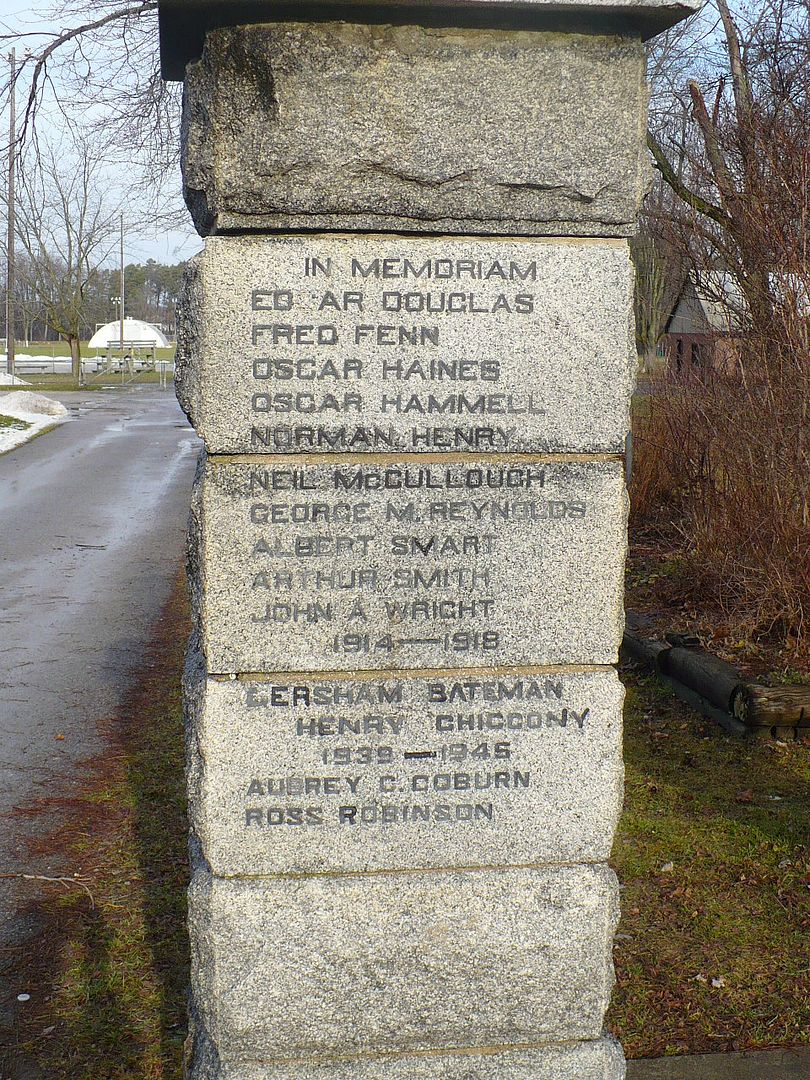 Left Pillar:
TO THE HONOR OF THOSE
WHO SERVED IN THE GREAT WAR
1914 – – 1918
TO THE HONOR OF THOSE
WHO SERVED IN WORLD WAR II
1939 –– 1945