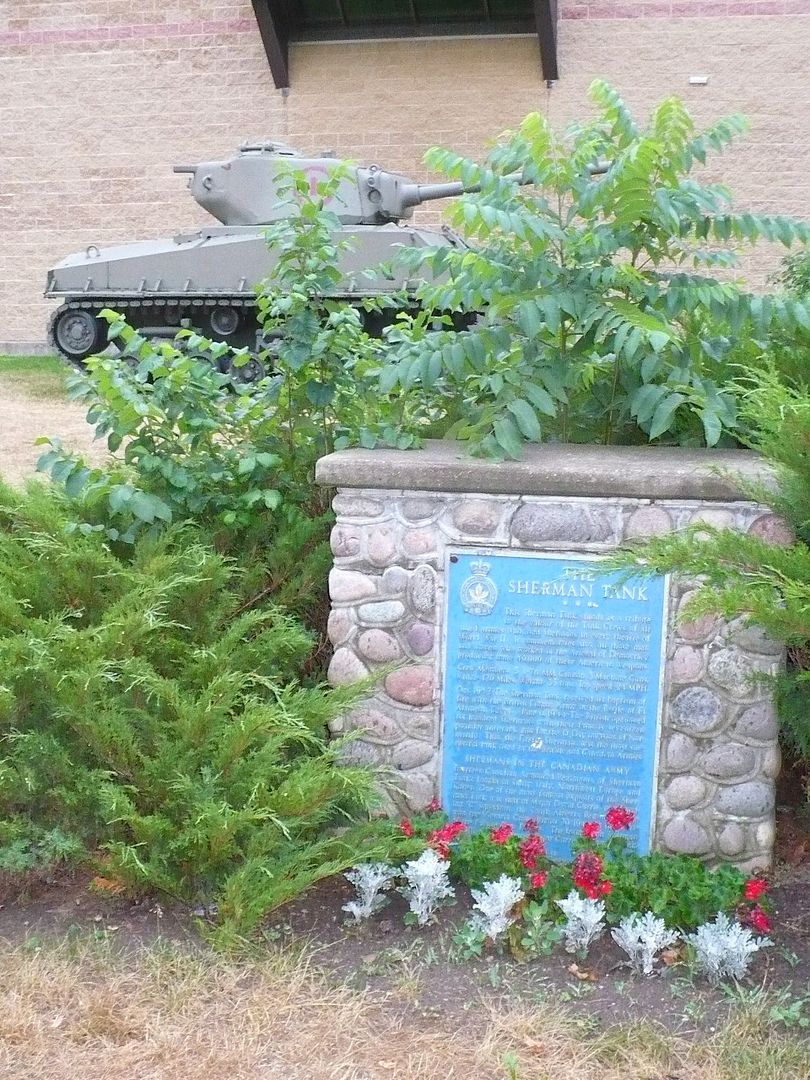 Location: Huron County
N 43° 44.814 W 081° 42.620
On the south side of Trafalgar Street, between North Street and Bluewater.
A static memorial featuring a Sherman Tank, along with a plaque dedicated to those who served in World War Two in the famous tank, as well as to those who produced the tanks back at home. The history and stats of this popular armoured vehicle are listed on the plaque. Marking on this tank are representing the command tank of Major David Currie V.C., South Alberta Regiment.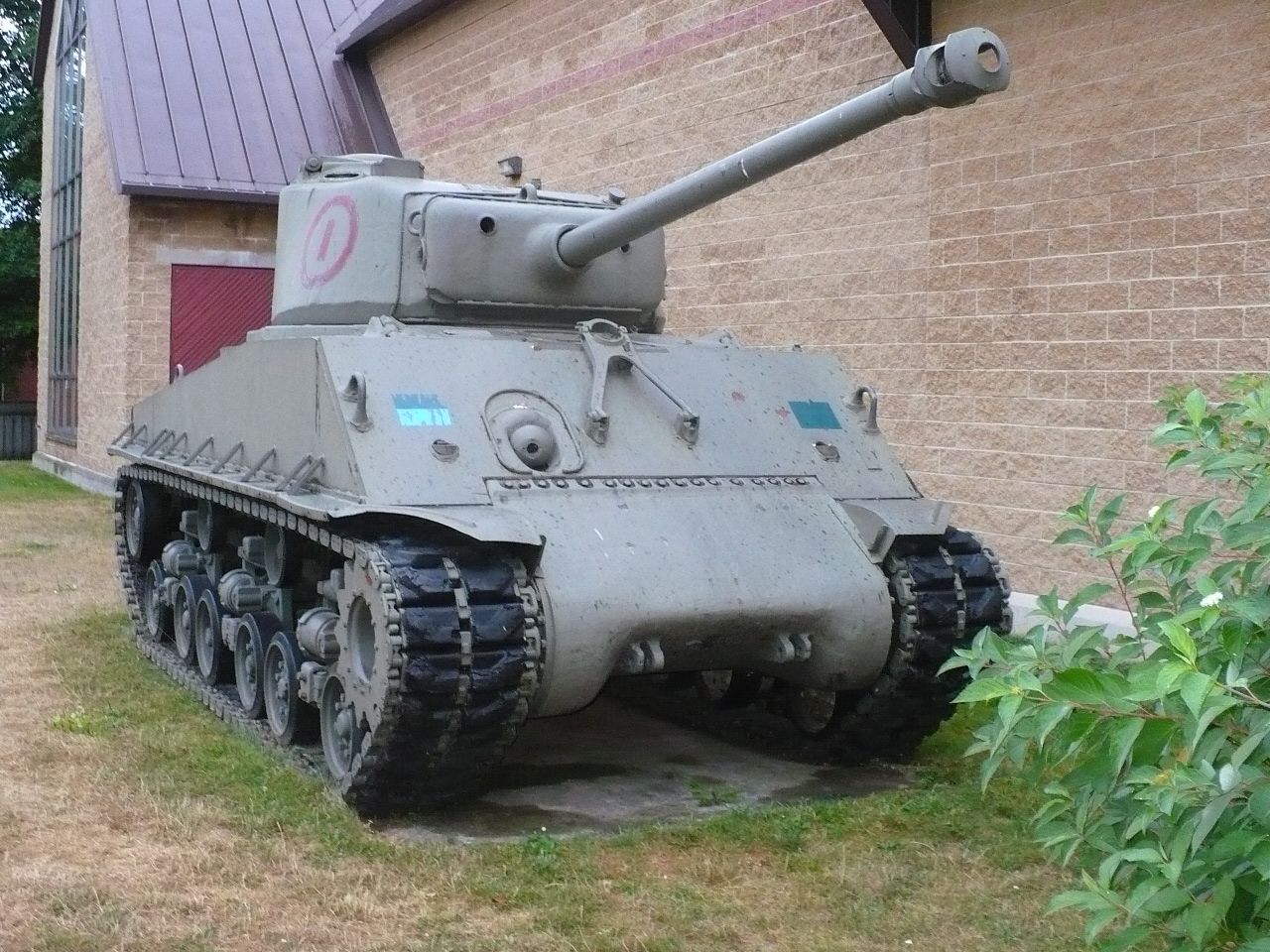 Marker text:
(Legion crest)
SHERMAN TANK
This Sherman Tank stands as a trubute
to the valour of the Tanks Crews of all
allied armies who used Shermans in every theatre of
World War II. It commemorates also, all those men
and women who worked in the Arsenal of Democracy
producing some 40,000 of these American weapons.
Crew Members: 5, 1-76mm Cannon, 3 Machine Guns,
Range: 120 Miles, Weight: 35 Tons, Top Speed: 24 MPH.
Oct. 1942 - The Sherman Tank received its baptism of
fire with the British Eighth Army in the Battle of El
Alamein, Egypt. June 6, 1944 - The British upgunned
six hundred Shermans with their famous seventeen
pounder anti-tank gun for the D-Day invasion of Nor-
mandy. This, the Firefly Sherman was the most suc-
cessful tank used by the British and Canadian armies.
SHERMANS IN THE CANADIAN ARMY
Fourteen Canadian Armoured Regiments of Sherman
Tanks fought in Sicily,, Italy, Northwest Europe and
Korea. One of the most famous exploits of the Sher-
man Tank was that of Major David Currie, command-
ing
"C" Squadron, the South Alberta Regiment, who
won the Victoria Cross August 20, 1944, in the battle
of the Falaise Gap, France. The Insignia on Sherman
78-901 commemorates Major Currie's command tank.