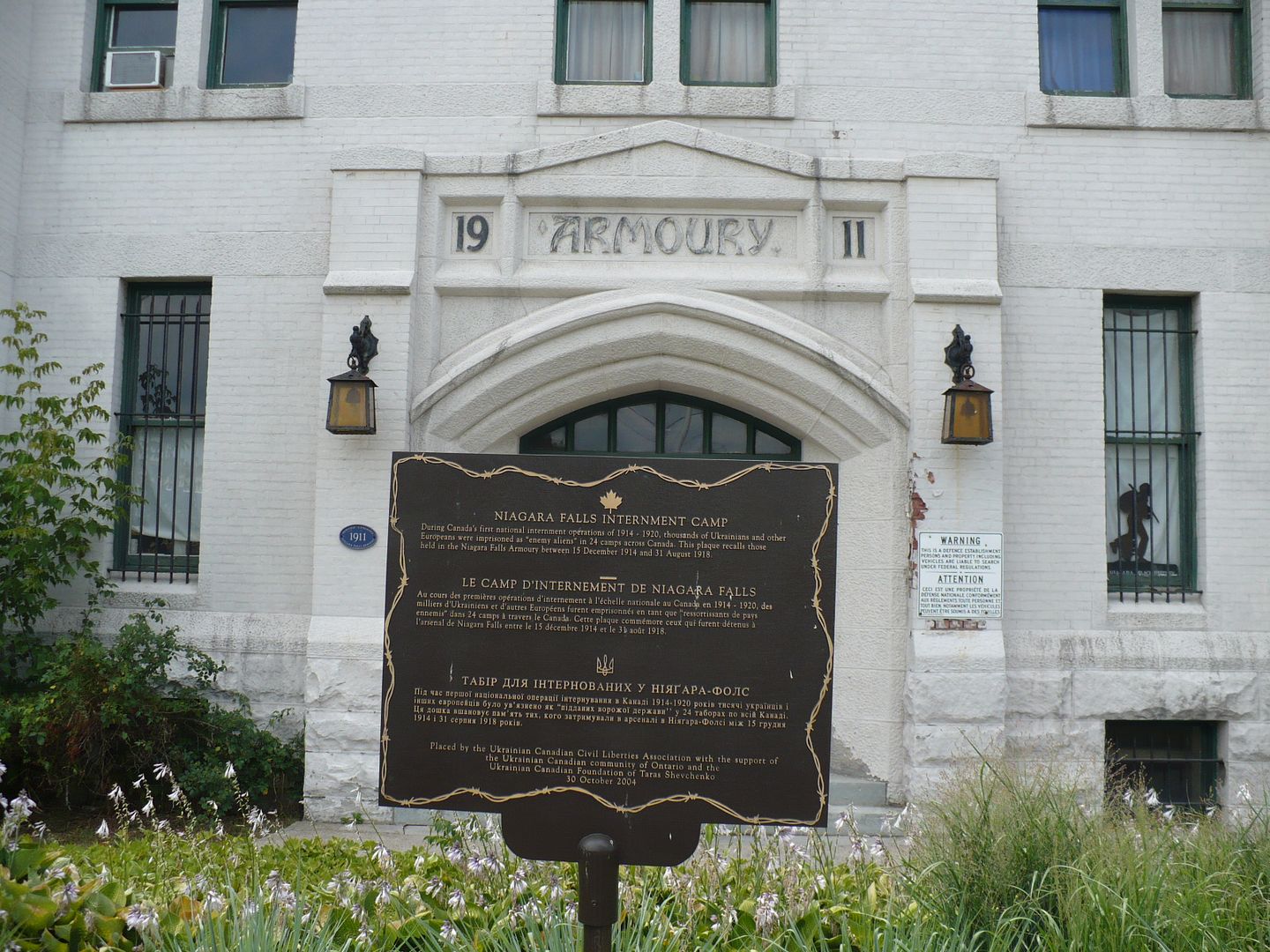 Location: Niagara Region

N 43° 06.075 W 079° 04.400
5049 Victoria Avenue.

On the southwest corner of Victoria Avenue and Armoury Street.
The Niagara Falls Armoury has long and proud tradition of serving the area since it was first built in 1911. It has acted as a training centre through both World Wars and Korea, and has supported a reserve artillery unit that has sent soldiers to all conflicts since its inception. The 10th Battery of the 56th Field Regiment of the Royal Canadian Artillery had proudly called this beautiful armoury home until 1999. The armoury now houses the Niagara Military Museum. The building itself is a treasured artifact, having been declared a heritage building by the city of Niagara Falls.
During the time of the First World War, the armoury led somewhat of a checkered past, as the Niagara Falls Internment Camp which housed Europeans(mostly Ukrainians) of questionable allegiance, for the duration of the war. A plaque now signifies the event.
An impressive artillery piece from that era also adorns the front of the armoury. A plaque tells the brief story of this gun, restored to its current condition by the Engineers.
Marker text:
Internment Camp:
NIAGARA FALLS INTERNMENT CAMP
During Canada's first national internment operations of 1914-1920, thousands of Ukrainians and other
Europeans were imprisoned as "enemy aliens" in 24 camps across Canada. This plaque recalls those
held in the Niagara Falls Armoury between 15 December 1914 and 31 August 1918.
Placed by the Ukrainian Canadian Civil Liberties Association with the support of
the Ukrainian Canadian community of Ontario and the
Ukrainian Canadian Foundation of Taras Shevchenko
30 October 2004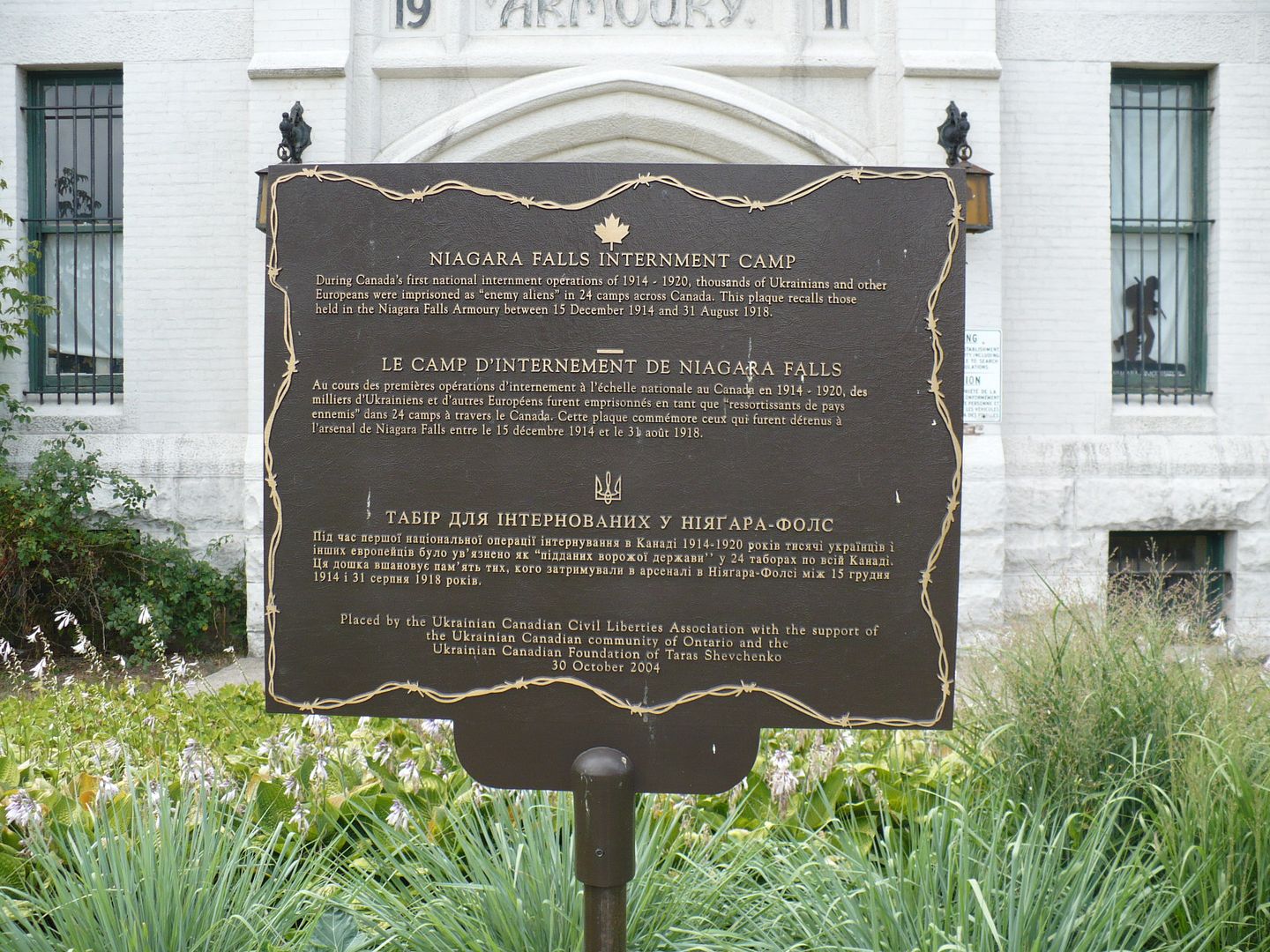 Artillery piece:
This gun was presented to the
City of Niagara Falls in October, 1918 by the
Second Canadian Infantry Battalion
on behalf of Captain James E. Barry.
Doctor Barry, a former resident of Niagara Falls,
was the Battalion's medical officer.
The gun was captured by the Battalion at the
Battle of Amiens, August 18th, 1918, during the
First World War. It was completely refurbished in
1966 by number 303 Company, Royal
Canadian Electrical and Mechanical Engineers.
Plaque installed October, 2001
By the City of Niagara Falls