Location: Huron County N 43 33.730 W 081 41.870
Located in the centre of Clan Gregor Square, on the west side of Highway 21.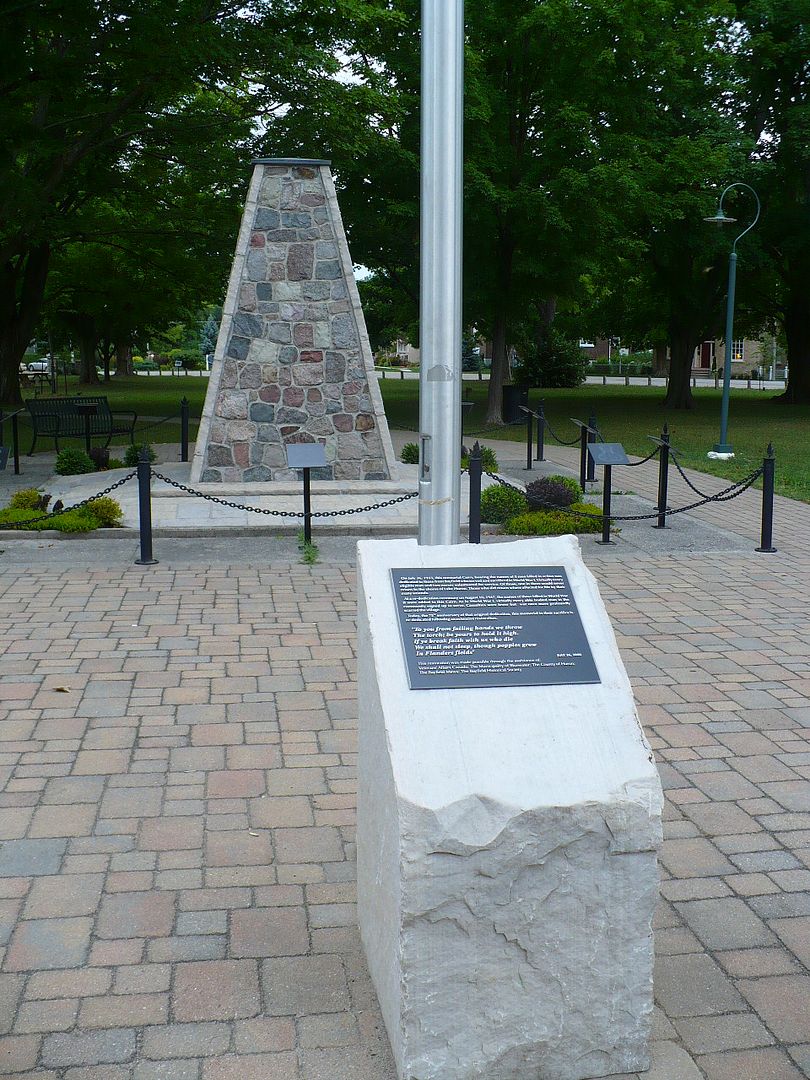 "On July 26, 1933, this memorial Cairn, bearing the names of 8 men killed in action was dedicated to those from Bayfield who served and sacrificed in World War I. Virtually every eligible man and two nurses volunteered for service. Of those, one in three would never return to the shores of Lake Huron. Those who did return where affected for life by their many wounds.
At a re-dedication ceremony on August 10, 1947, the names of those killed in World War II were added to this Cairn. As in World War I, virtually every able bodied man in the community signed up to serve. Casualties were fewer but war once more profoundly scarred this village.
Today, the 75th anniversary of that original dedication, this memorial to their sacrifice is re-dedicated following an extensive restoration.
"
To you from failing hands we throw
The torch; be yours to hold it high.
If ye break faith with us who die
We shall not sleep, though poppies grow
In Flanders Fields."
Surrounding the cobblestone Cairn, each of those who died in the World War is individually featured on his own plaque along with an engraving of his likeness.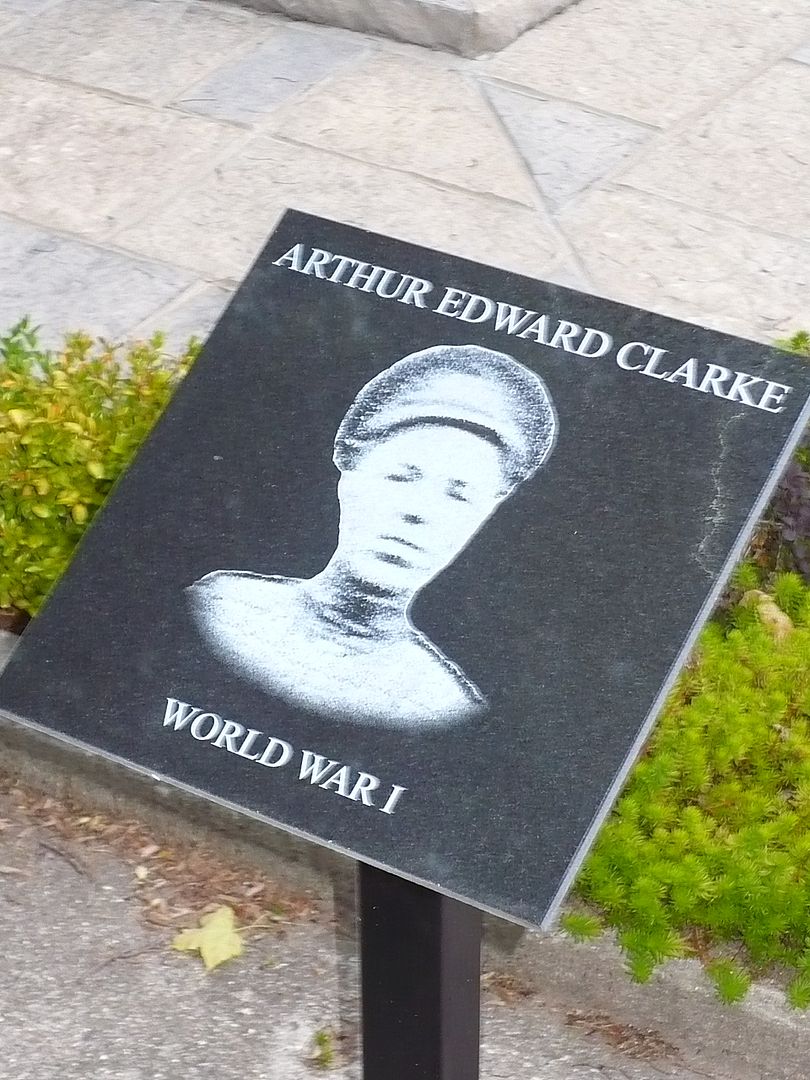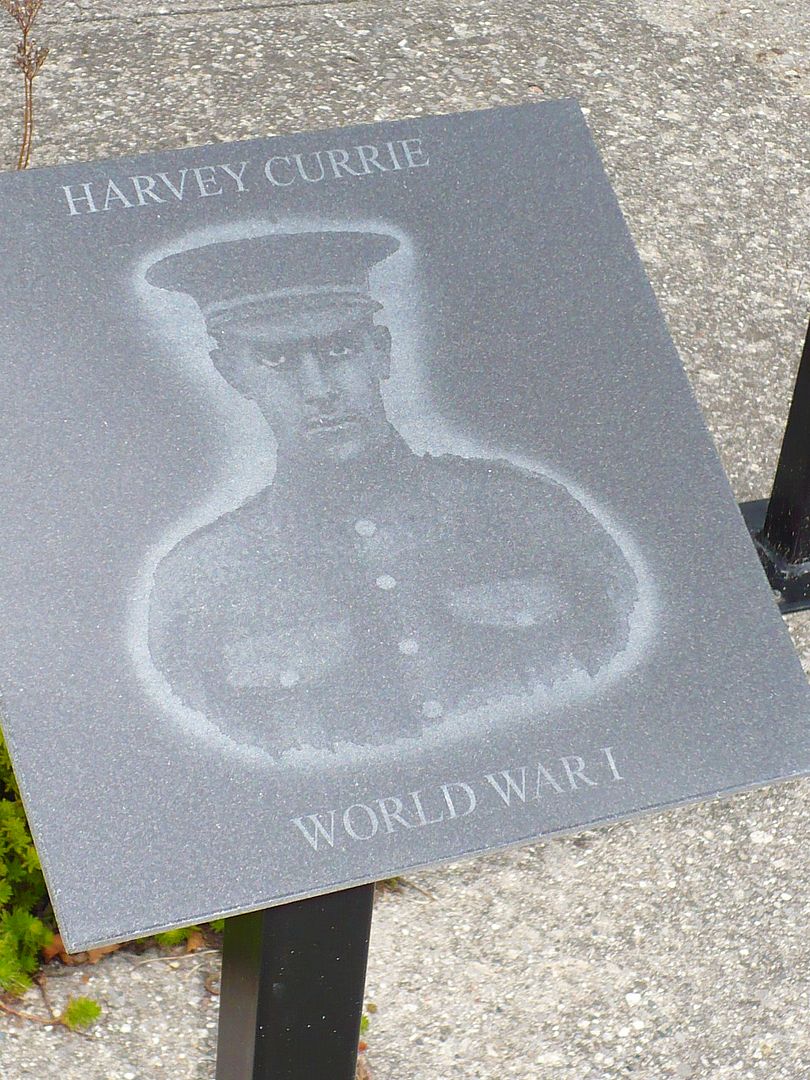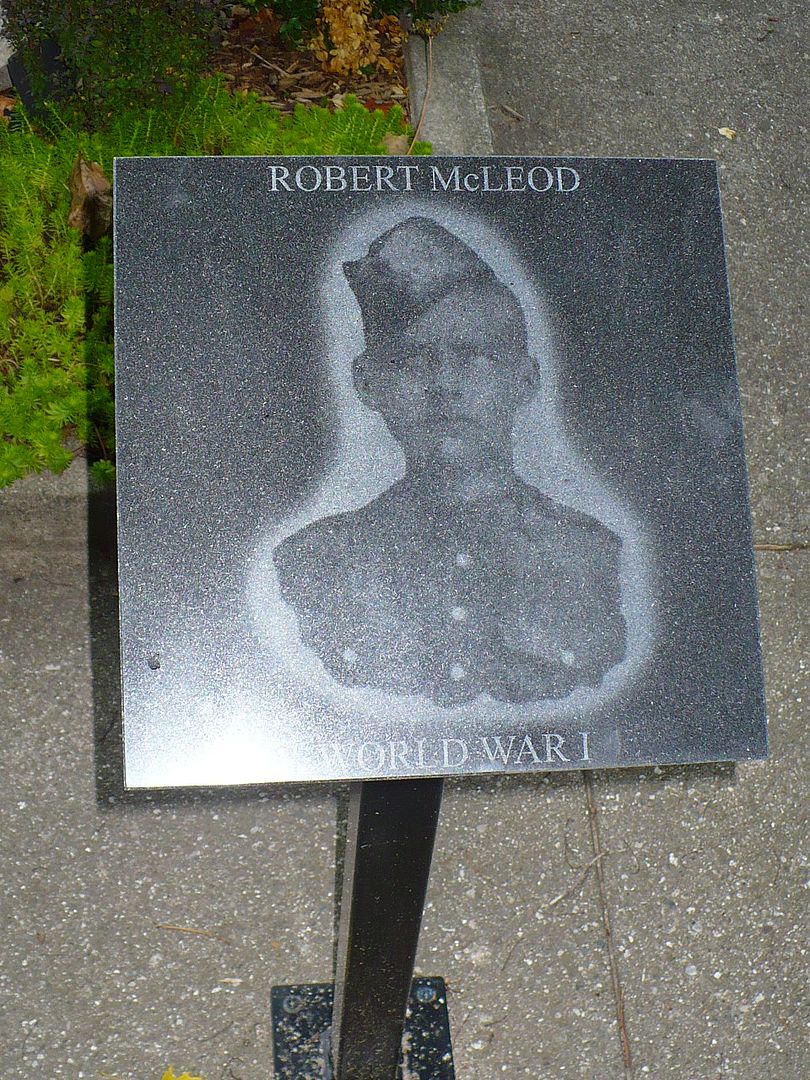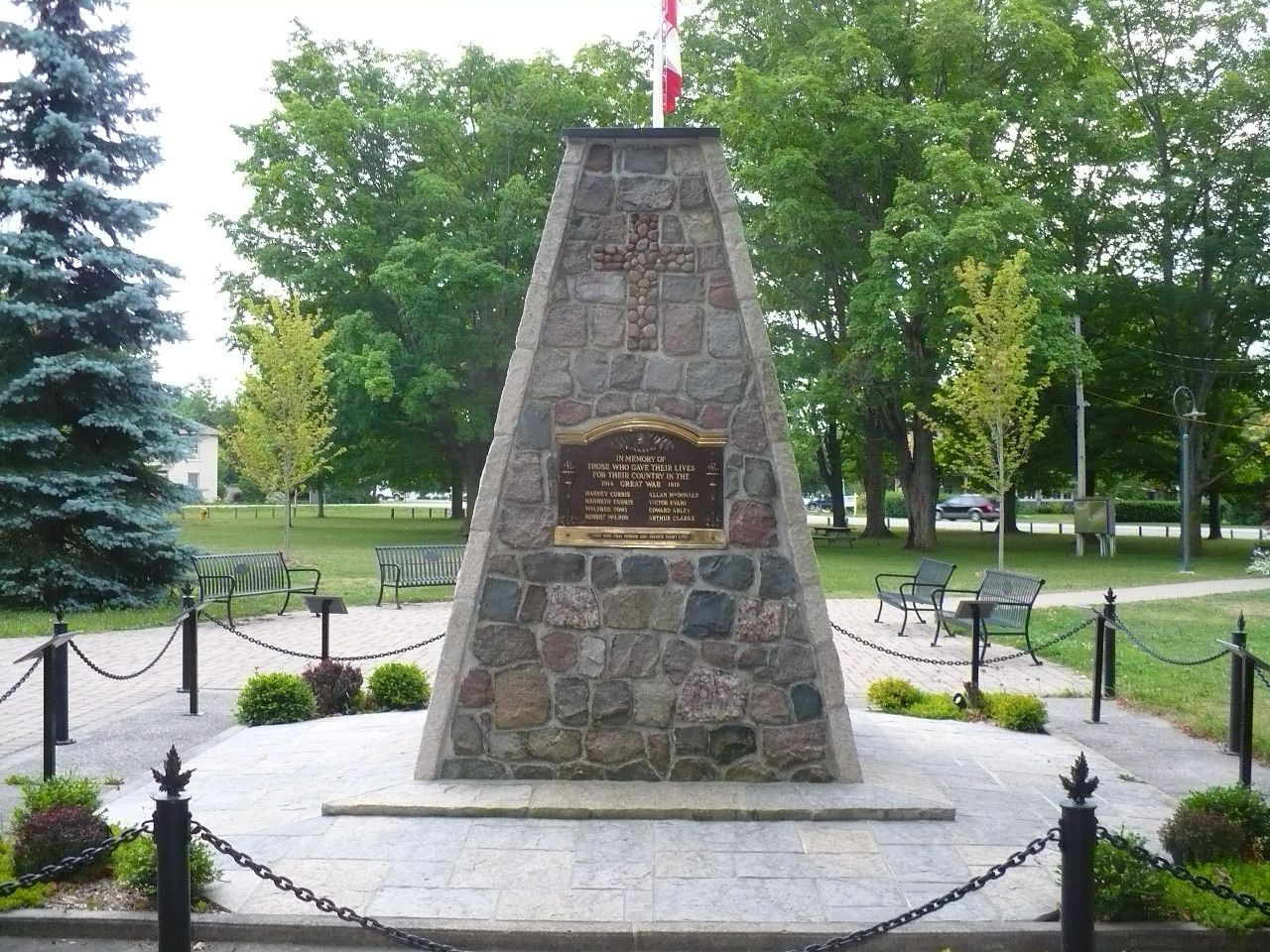 Marker text:
Front:
CANADA
IN MEMORY OF
THOSE WHO GAVE THEIR LIVES
FOR THEIR COUNTRY IN THE
1914 GREAT WAR 1918
HARVEY CURRIE
KENNETH CURRIE
WILFRED TOMS
ROBERT McLEOD
ALLAN MacDONALD
VICTOR EVANS
EDWARD ADLEY
ARTHUR CLARKE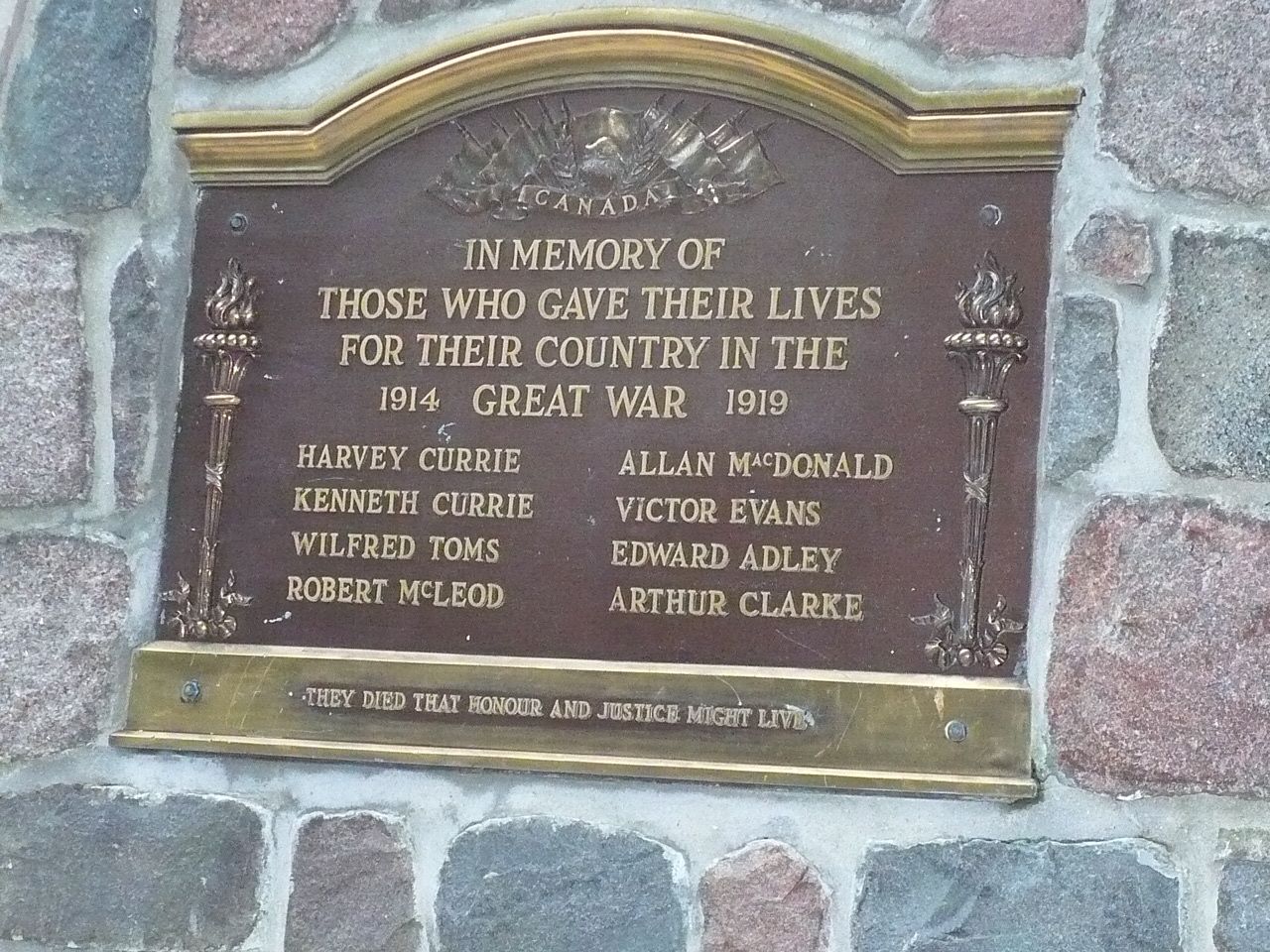 Rear:
IN MEMORY OF
THOSE WHO GAVE THEIR LIVES
FOR THEIR COUNTRY
IN THE SECOND GREAT WAR
1939 - 1945
WARRANT OFFICER
RICHARD V. WESTON
MERCHANT SEAMAN
ROBERT DAVID JAMES HOPSON
PRIVATE
CHARLES STEWART CANN
"THEY DIED THAT HONOUR AND JUSTICE
MAY LIVE."