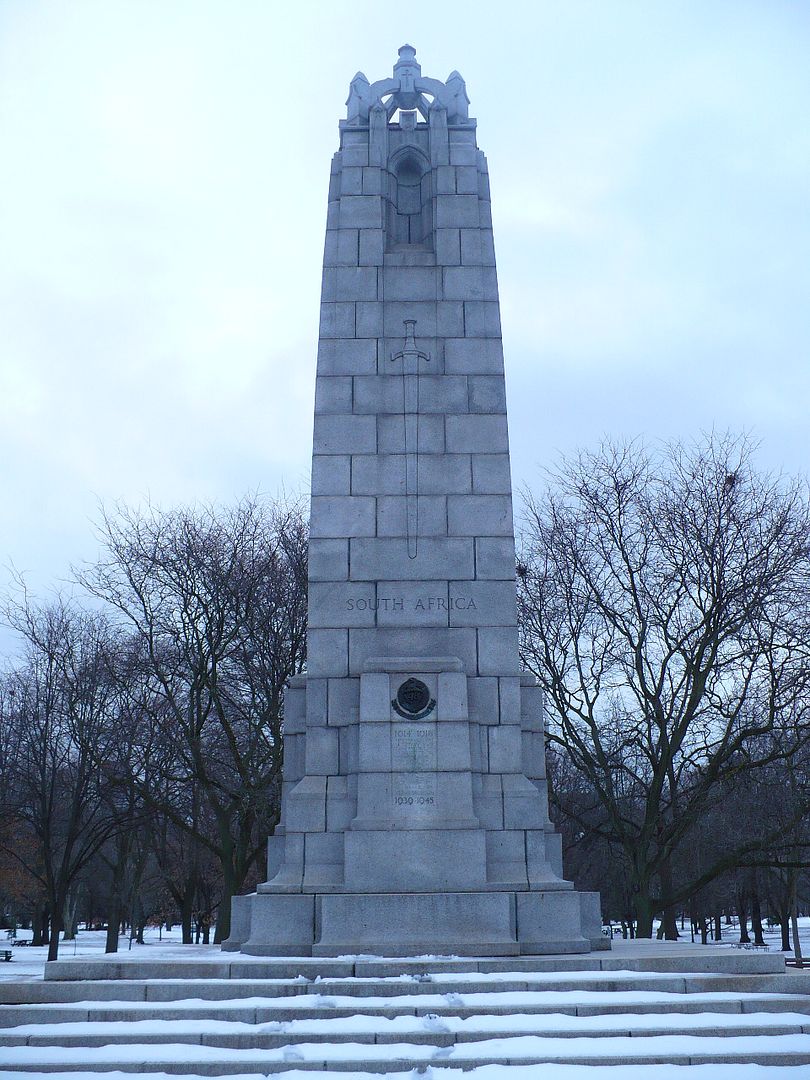 Location: Toronto N 43 39.953 W 079 23.589
Found at the north end of the Queen's Park Circle.
This tall granite shaft is dedicated to the soldiers of the 48th Highlanders Regiment of Canada, based in Toronto. The monument was erected in 1923, and unveiled by Lord Byng, Governor General of Canada.
Engraved in the stone are the battle honours that the 48th have earned, and brass plaques show the battle groups from the Canadian Expeditionary Forces which they took part in during the Great War. In total the 48th Highlanders lost 61 officers and 1406 men in the First World War, and suffered with 351 dead in the Second World War.
This is a stunning memorial to one of Canada's most decorated regiments.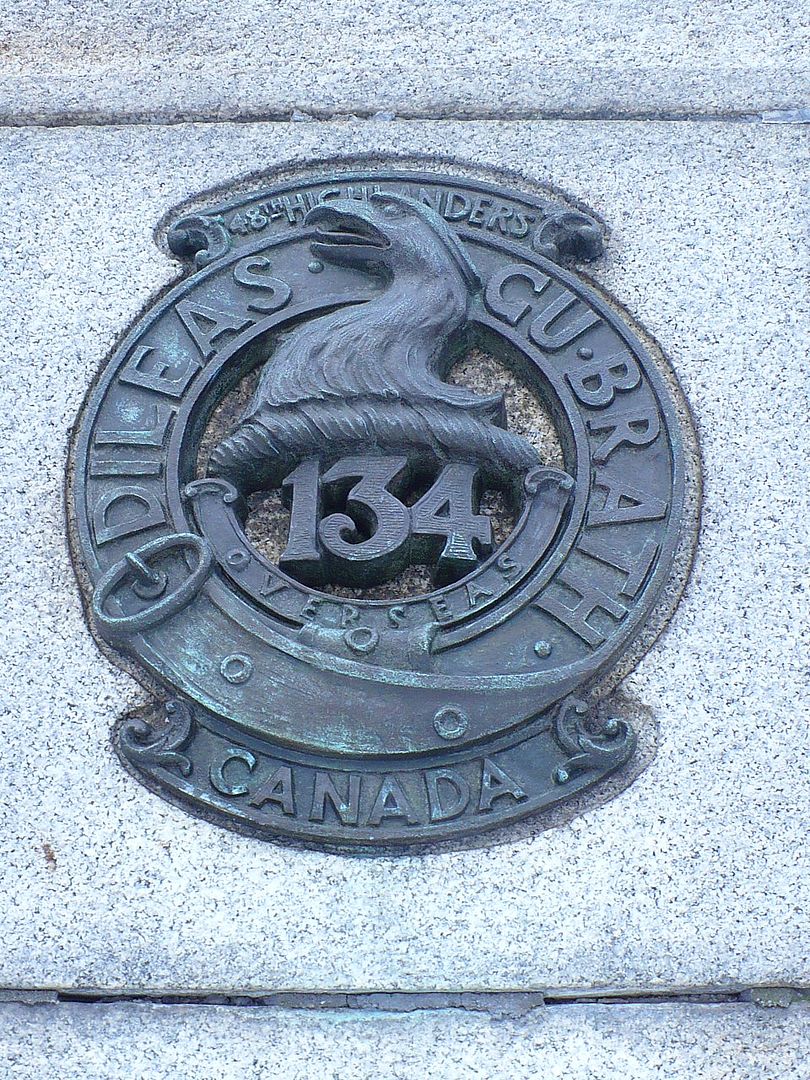 Marker text:
Front:
SOUTH AFRICA
1914-1918
TO THE GLORIOUS
MEMORY OF
THOSE WHO DIED AND
TO THE UNDYING
HONOUR OF THOSE
WHO SERVED.
THIS MONUMENT
IS ERECTED BY
THEIR REGIMENT
THE 48TH
HIGHLANDERS
OF CANADA
DILEAS GU BRATH
1939-1945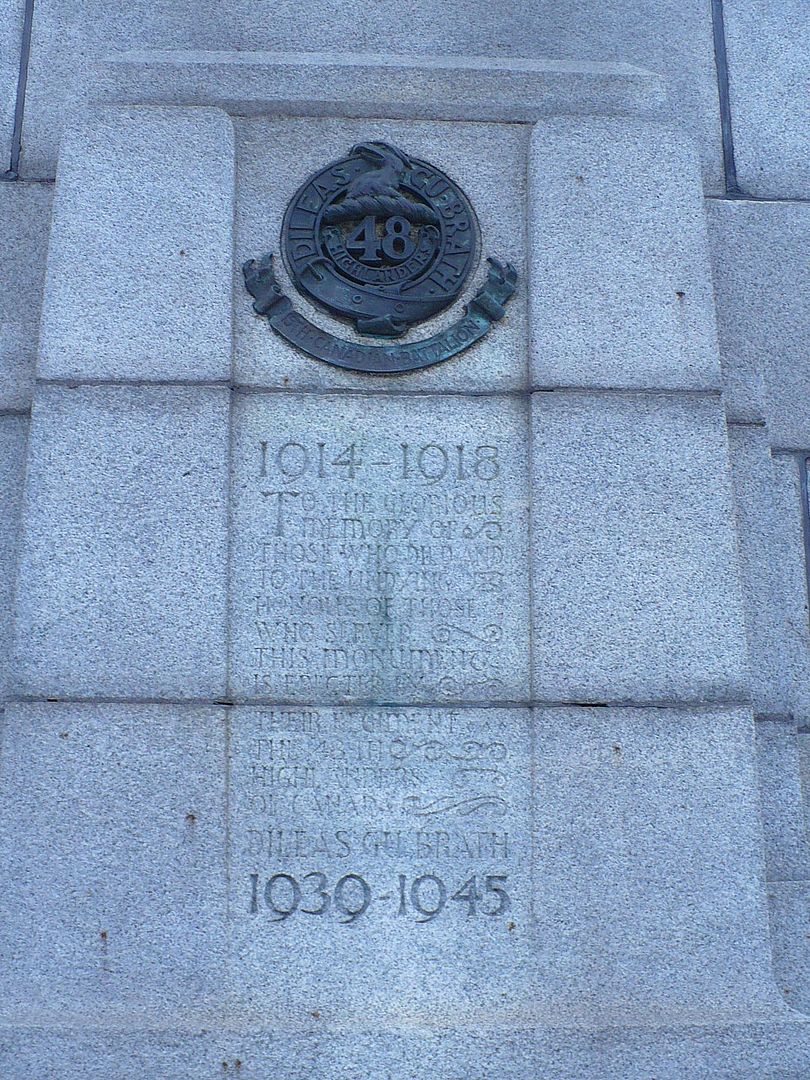 Left:
HILL 70
PASSCHENDAELE
AMIENS
DROCOURT-QUEANT
CANAL DU NORD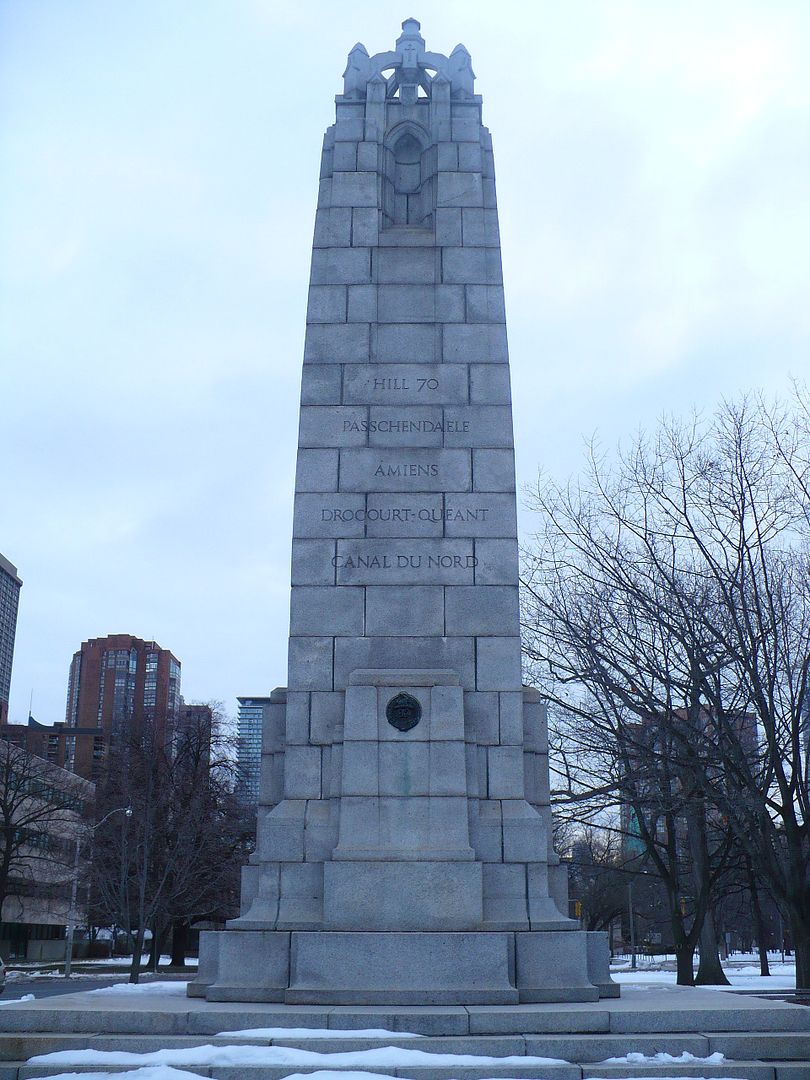 Rear:
SICILY
ASSORO
CAMPOBASSO
ORTONA
LIRI VALLEY
HITLER LINE
GOTHIC LINE
RIMINI LINE
LAMONE CROSSING
APELDOORN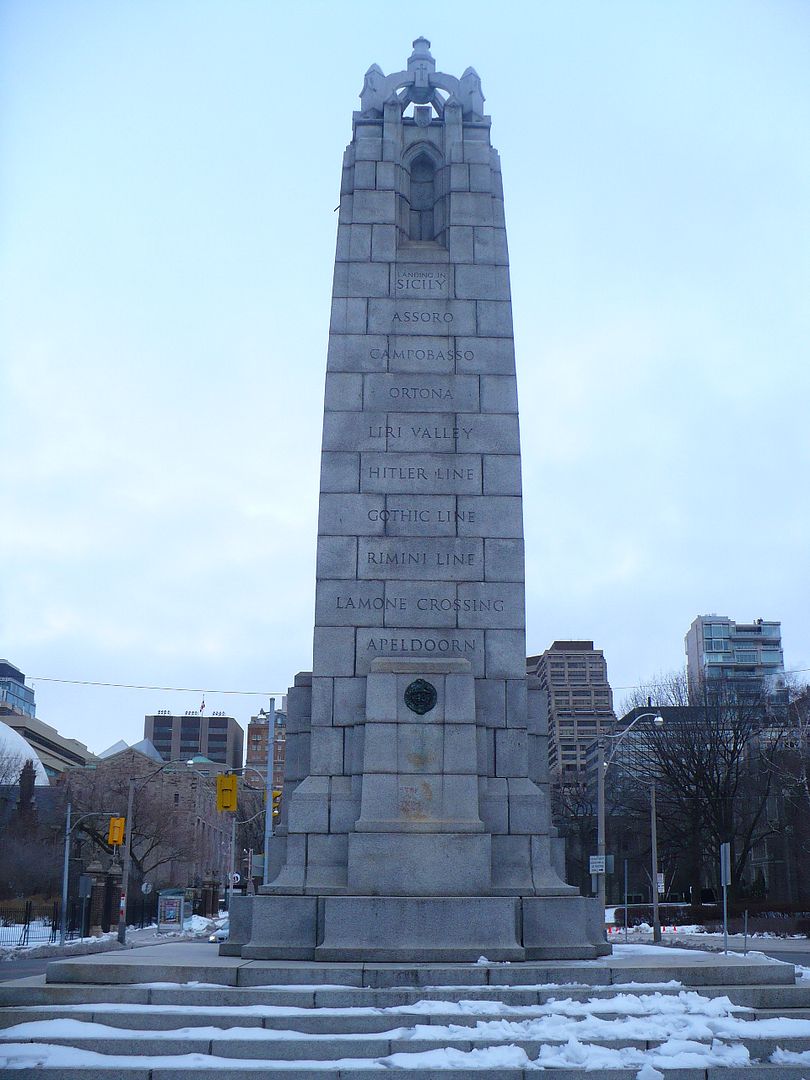 Right:
YPRES
FESTUBERT
MOUNT SORREL
SOMME
VIMY