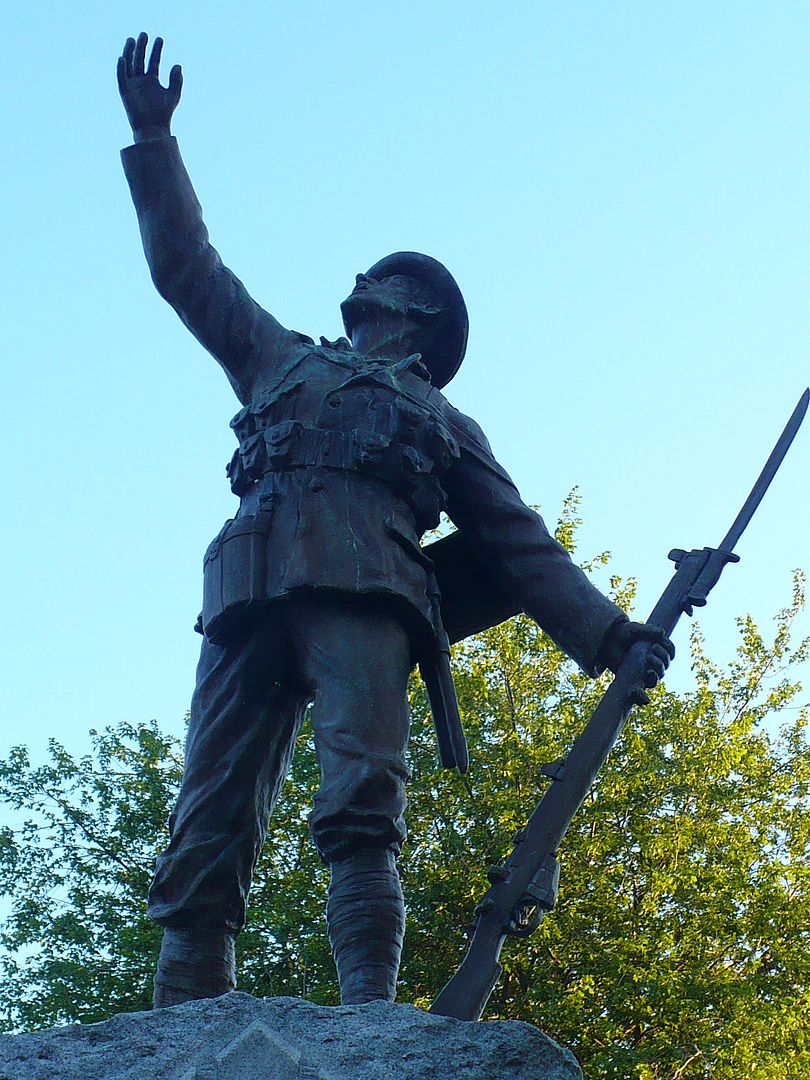 Location: Frontenac County, City of Kingston N 44° 13.545 W 076° 29.235
At the edge of the City Park on West Street, at the end of Wellington Street
.
A beautiful statue and memorial, dedicated to the men of the 21st Canadian Infantry Battalion of the C.E.F., and the battles they fought and died in during the Great War. The list of battles is long, as the men from Kingston were in the fight from beginning to end an fought valiantly
throughout the war.
The statue on top of this memorial features a brave soldier, with bayonet fixed, leading a charge into the face of the enemy. The bravery of our soldiers throughout these battles can never be underestimated. The price was high, but victory was ours.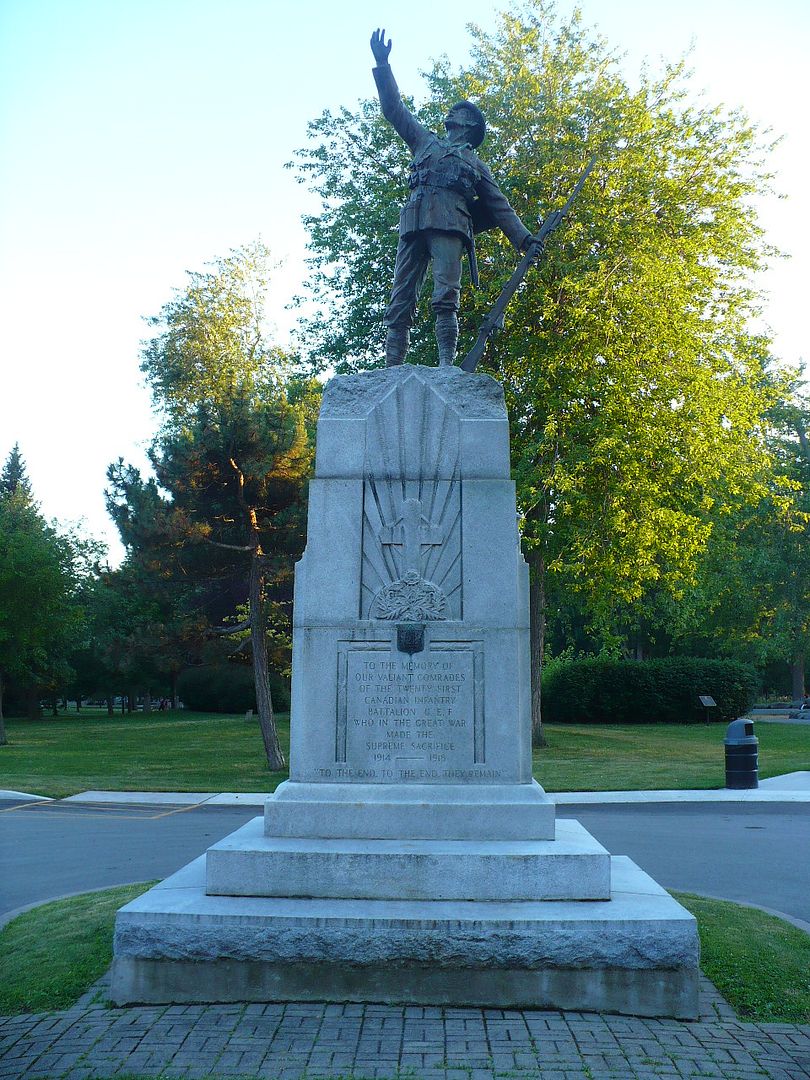 Marker text:
Front:
(crest of the 21st Battalion)
TO THE MEMORY OF
OUR VALIANT COMRADES
OF THE TWENTY FIRST
CANADIAN INFANTRY
BATTALION C.E.F.
WHO IN THE GREAT WAR
MADE THE
SUPREME SACRIFICE
1914-1918
"TO THE END. TO THE END. THEY REMAIN."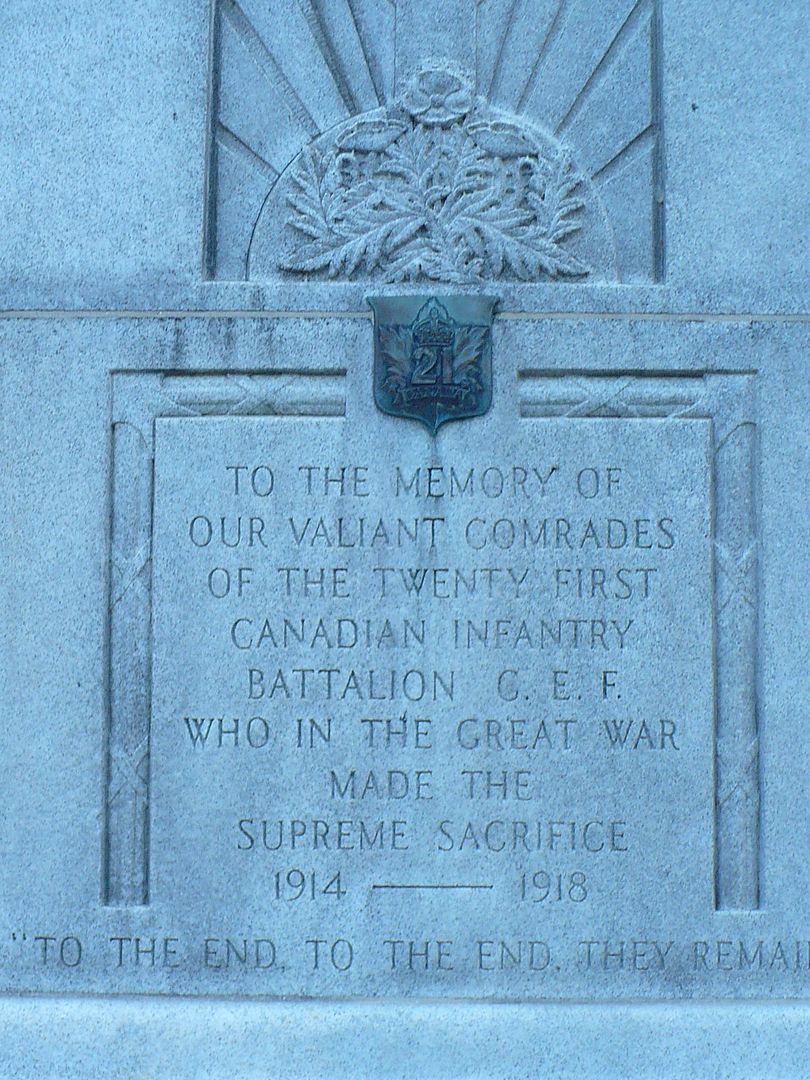 Left:
ARRAS
VIMY RIDGE
HILL 70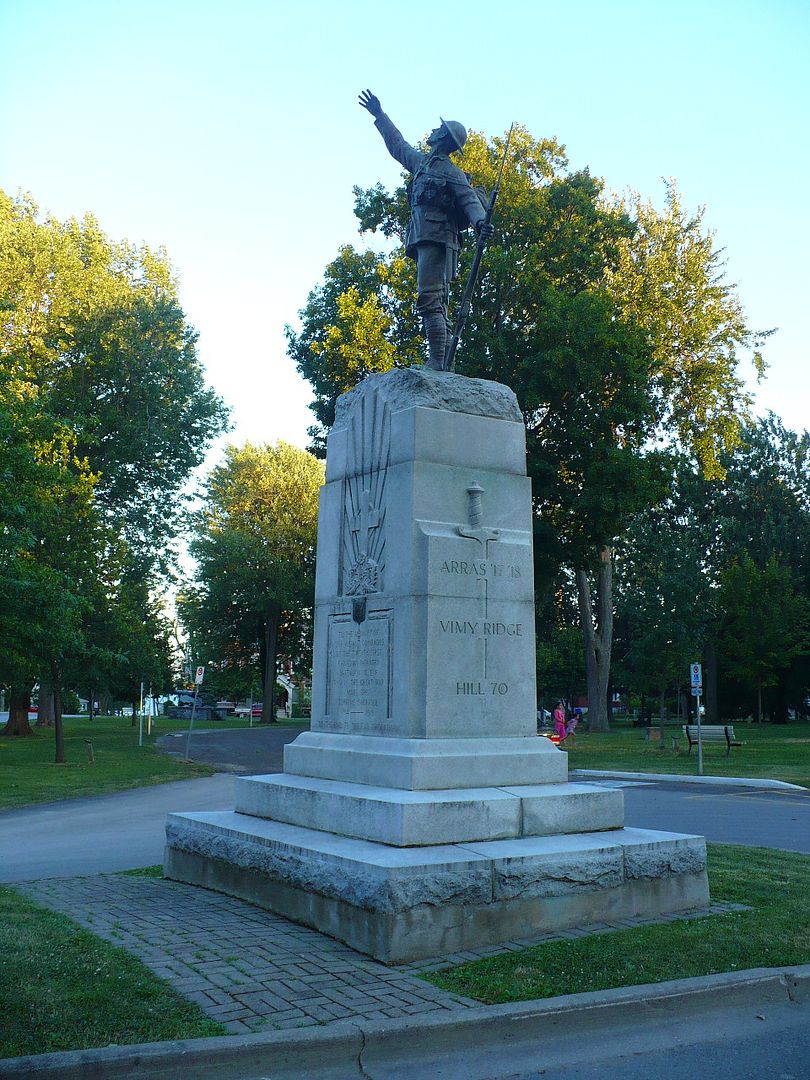 Rear:
MOUNT SORREL
SOMME '16 '18
FLERS COURCELETTE
THIEPVAL
ANCRE HEIGHTS
YPRES '17
PASSCHENDAELE
DROCOURT-QUEANT
HINDENBURG LINE
CANAL DU NORD
PURSUIT TO MONS
FRANCE AND FLANDERS
1915-1918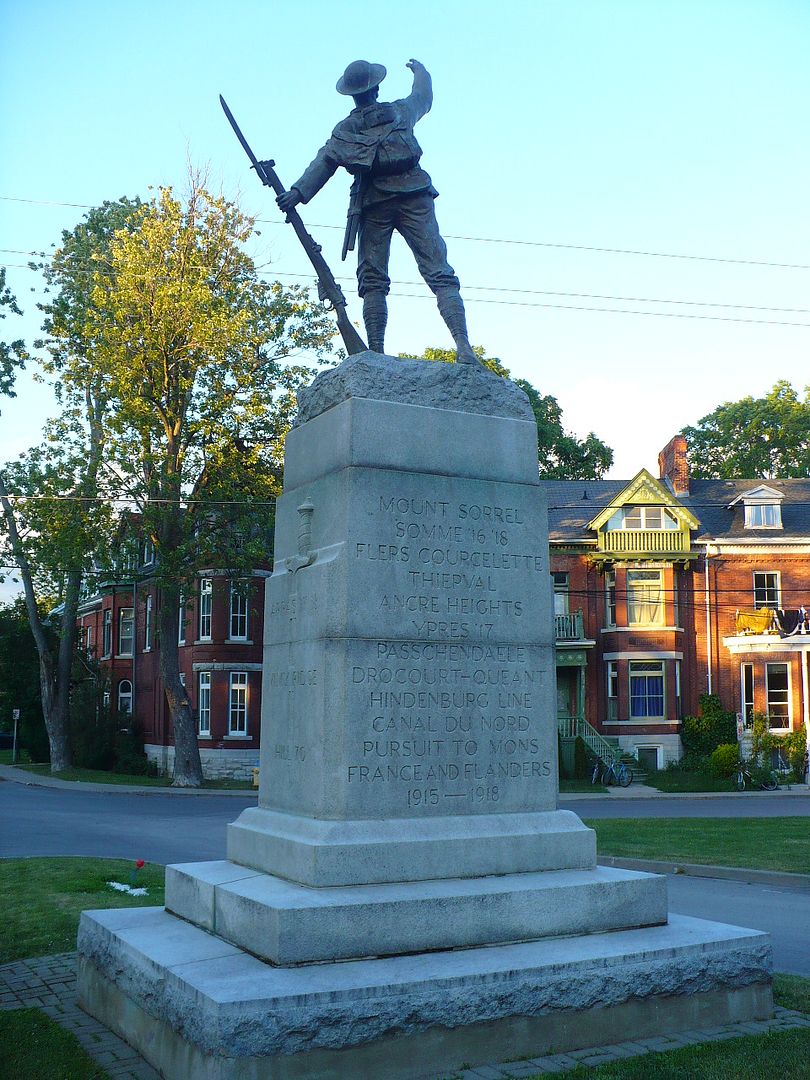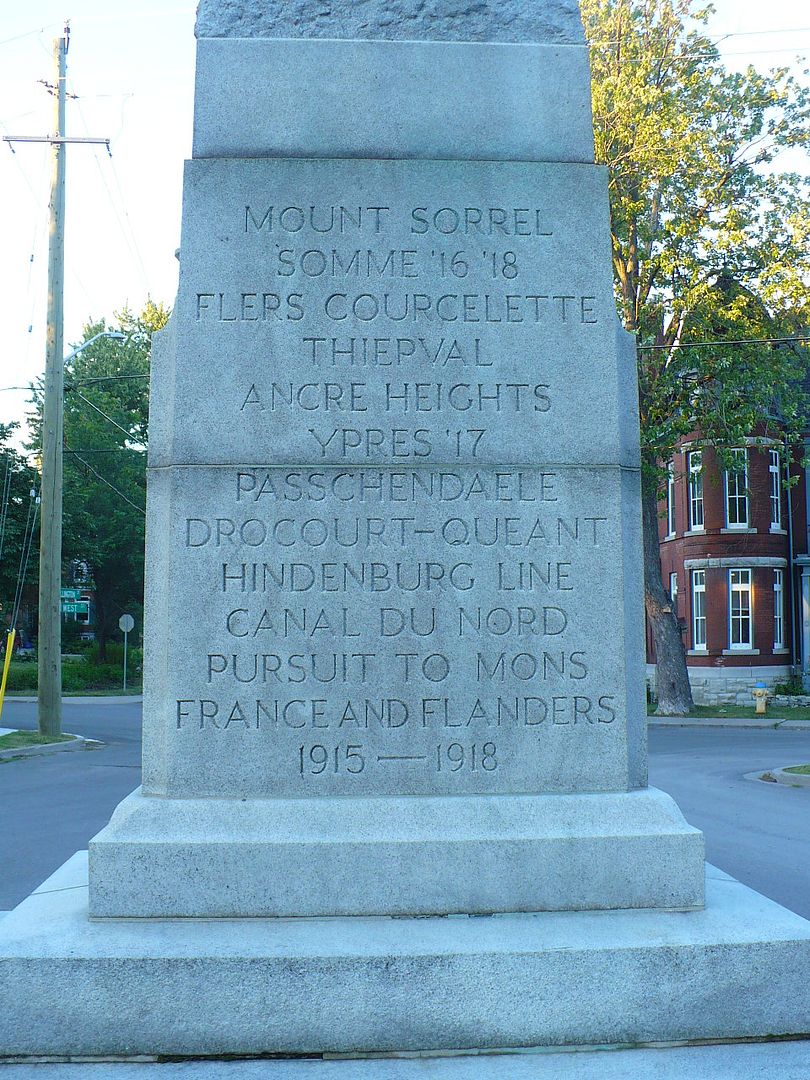 Right:
AMIENS
SCARPE '18
CAMBRAI '18