Location: Northumberland County N 43 56.941 W 078 17.568
In front of the Town Hall, at 56 Queen Street.
This memorial, erected by the town of Port Hope and supporters from across Canada, is dedicated to the memory of Lieutenant-Colonel Arthur T.H. Williams, a local Member of Parliament and commander of Militia troops at the Battle of Batoche during the North West Rebellion. A plaque on the left side commemorates the 100th anniversary of the Midland Regiment's action in the Battle of Batoche.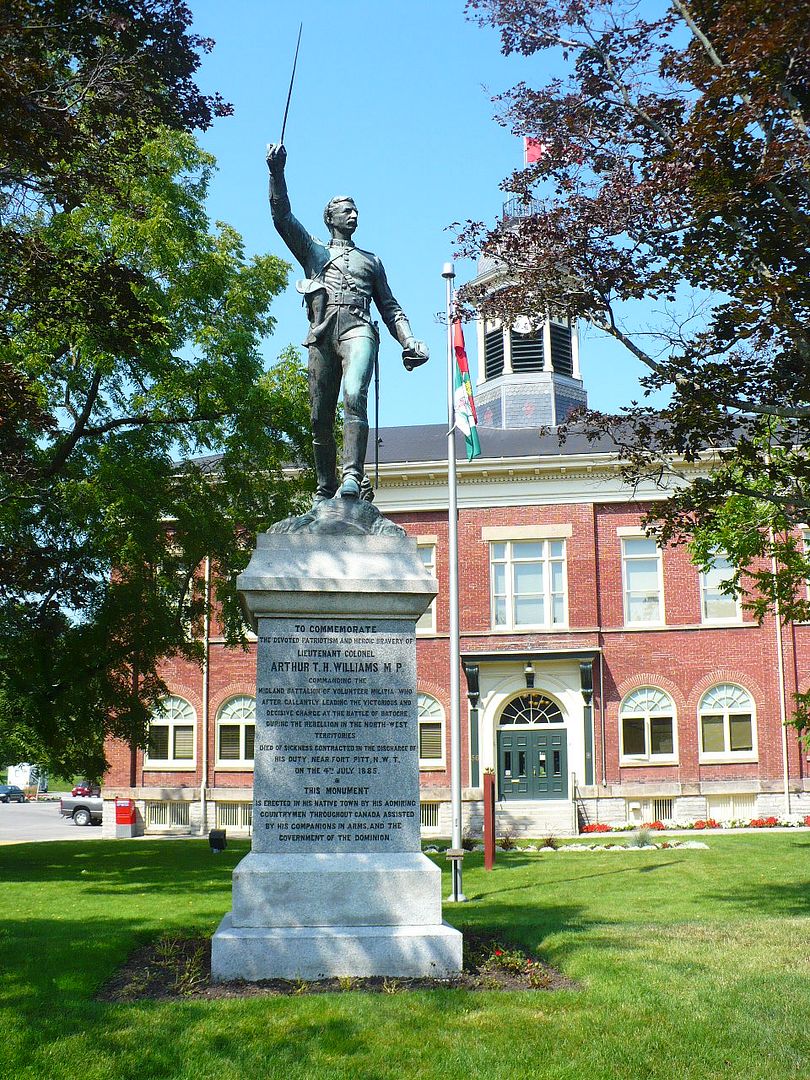 Marker text:
Front:
TO COMMEMORATE
THE DEVOTED PATRIOTISM AND HEROIC BRAVERY OF
LIEUTENANT COLONEL
ARTHUR T.H. WILLIAMS MP.
COMMANDING THE
MIDLAND BATTALION OF THE VOLUNTEER MILITIA WHO
AFTER GALLANTLY LEADING THE VICTORIOUS AND
DECISIVE CHARGE AT THE BATTLE OF BATOCHE
DURING THE REBELLION IN THE NORTH-WEST
TERRITORIES
DIED OF SICKNESS CONTRACTED IN THE DISCHARGE OF
HIS DUTY, NEAR FORT PITT, N.W.T.
ON THE 4TH JULY 1885
THIS MONUMENT
IS ERECTED BY HIS NATIVE TOWN BY HIS ADMIRING
COUNTRYMEN THROUGHOUT CANADA ASSISTED
BY HIS COMPANIONS IN ARMS, AND THE
GOVERNMENT OF THE DOMINION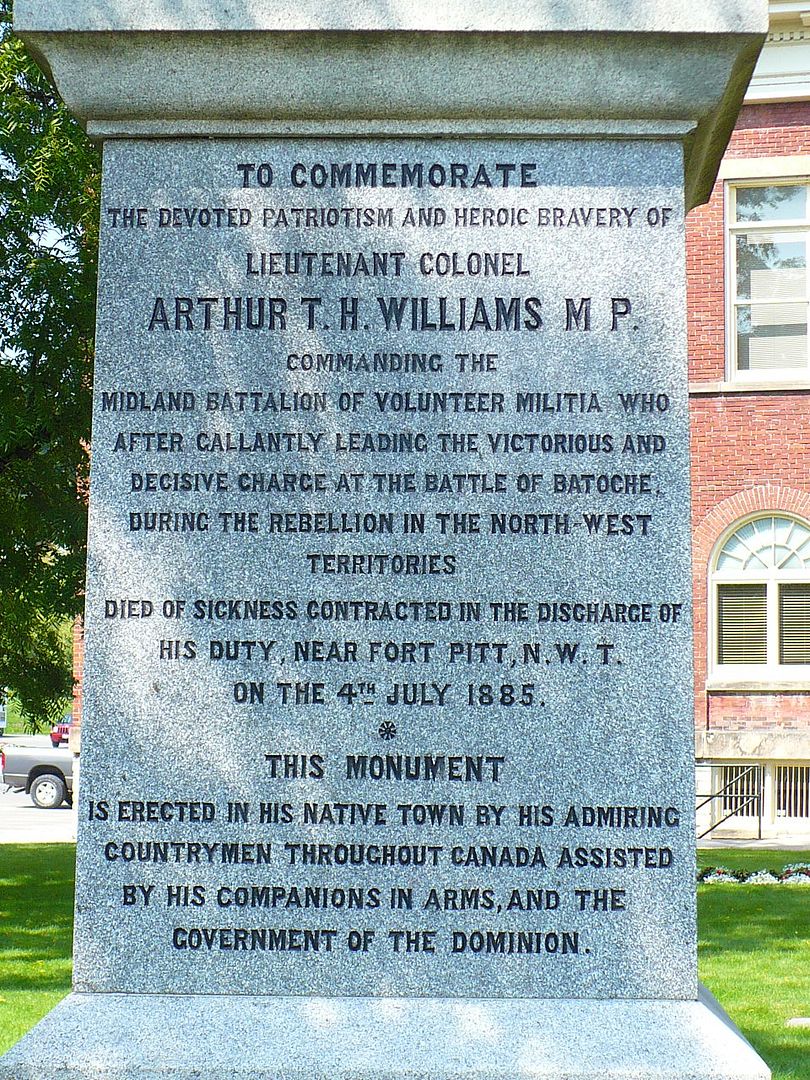 Left side:
THIS PLAQUE WAS PLACED HERE BY THE
MIDLAND REGIMENT ASSOCIATION ON
MAY 4, 1985, TO COMMEMORATE THE
HUNDREDTH ANNIVERSARY OF THE
MIDLAND BATTALIONS' ACTION AT THE
BATTLE OF BATOCHE
SEMPER PARATUS