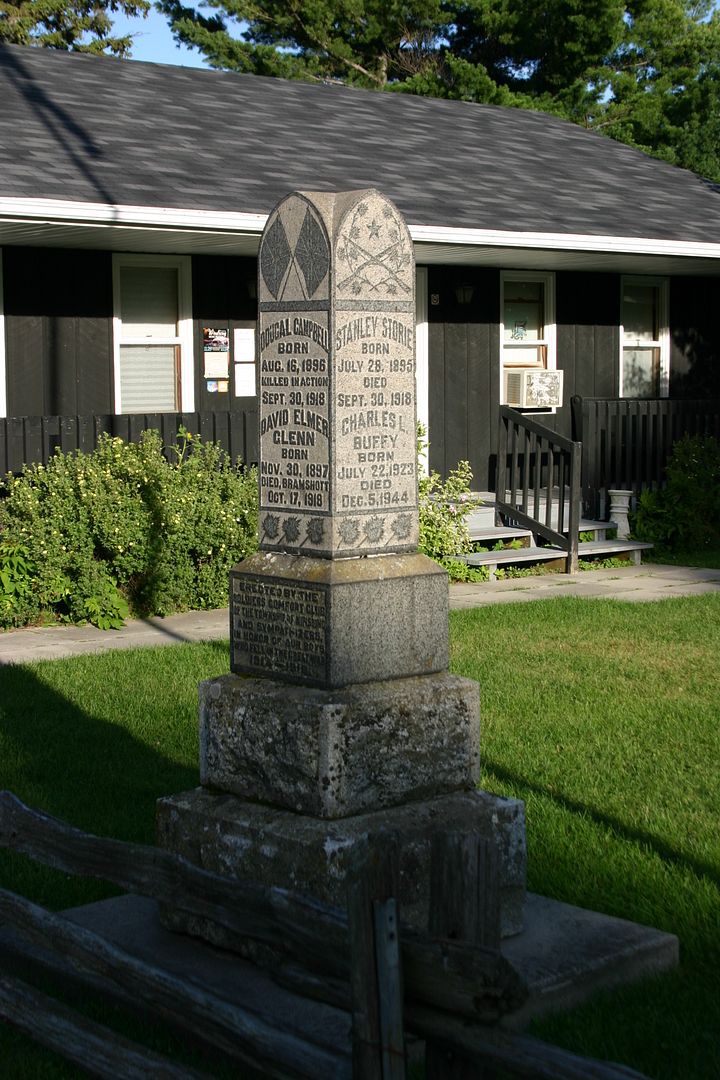 Location: Nipissing District N 46 05.739 W 079 30.869
On the east side of Highway 654, in front of the Nipissing Museum.
Dedicated to those who fell in the two World Wars. The memorial was erected by the Soldiers Comfort Club, a local organization dedicated to ensuring various "comforts" were sent to their soldiers serving overseas. The Comfort Club, with help from local support was responsible for the creation of this fitting memorial after the Great War. There are also names engraved of those who died in the Second World War, so it appears to me that the top portion of the monument was changed sometime after 1945 to reflect all the names of the local heroes who gave their lives for freedom.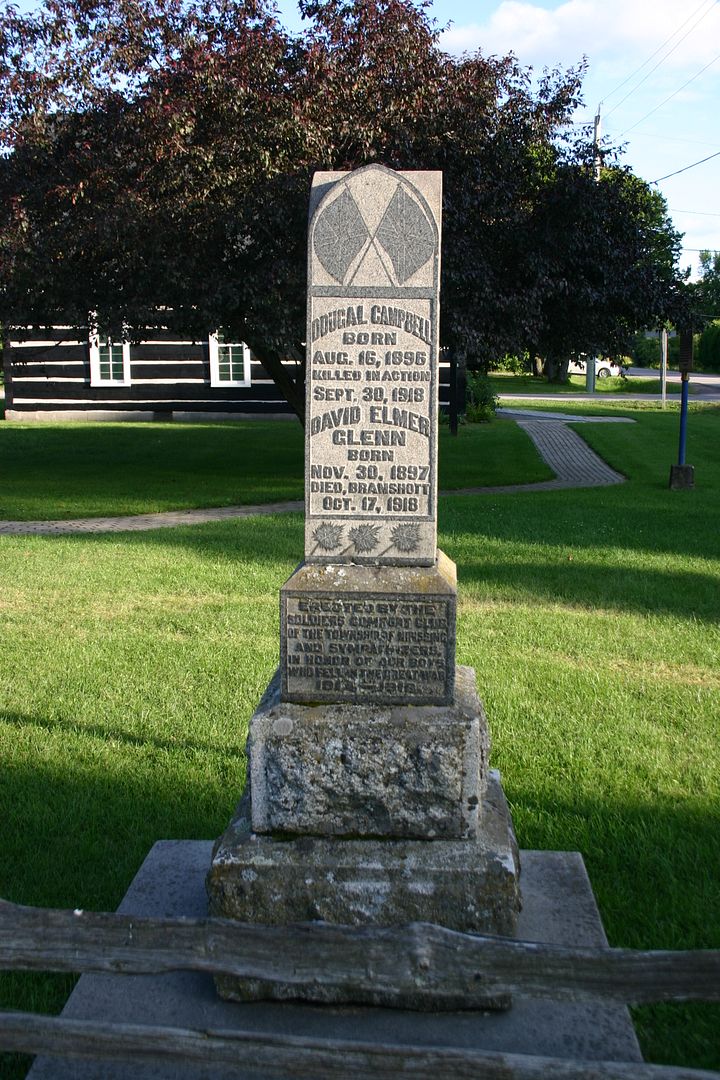 Marker text:
Front:
DOUGAL CAMPBELL
BORN
AUG. 16, 1896
KILLED IN ACTION
SEPT. 30, 1918
DAVID ELMER GLENN
BORN
NOV. 30, 1897
DIED, BRAMSHOTT
OCT. 17, 1918
ERECTED BY THE
SOLDIERS COMFORT CLUB
OF THE TOWNSHIP OF NIPISSING
AND SYMPATHIZERS.
IN HONOUR OF OUR BOYS
WHO FELL IN THE GREAT WAR
1914 - 1918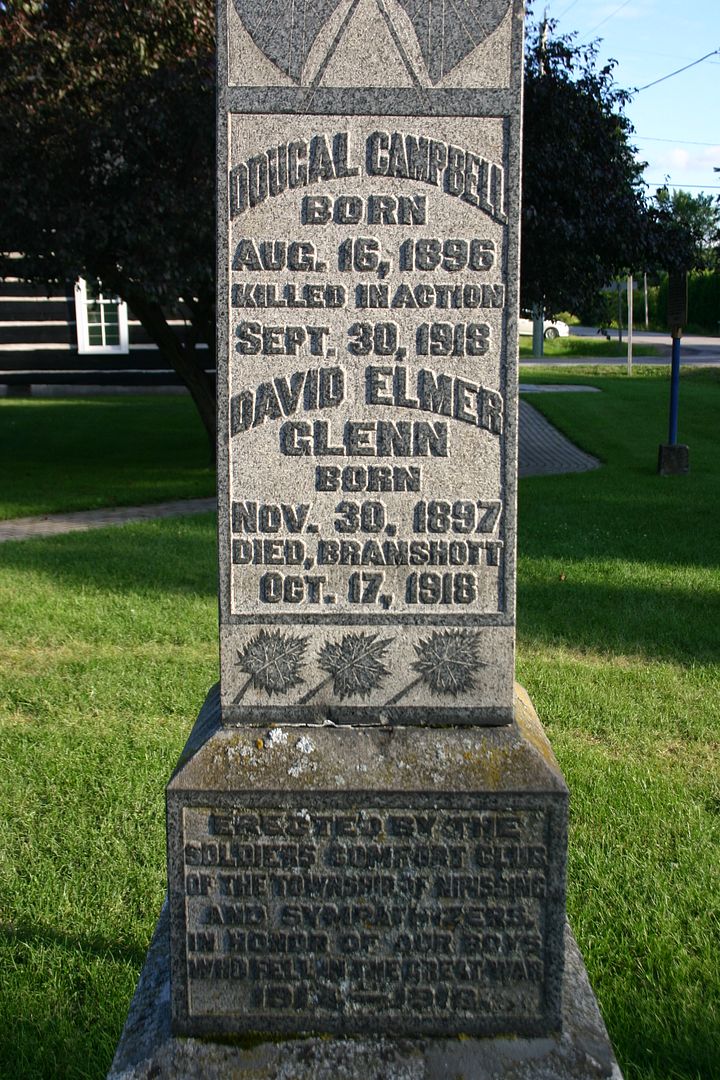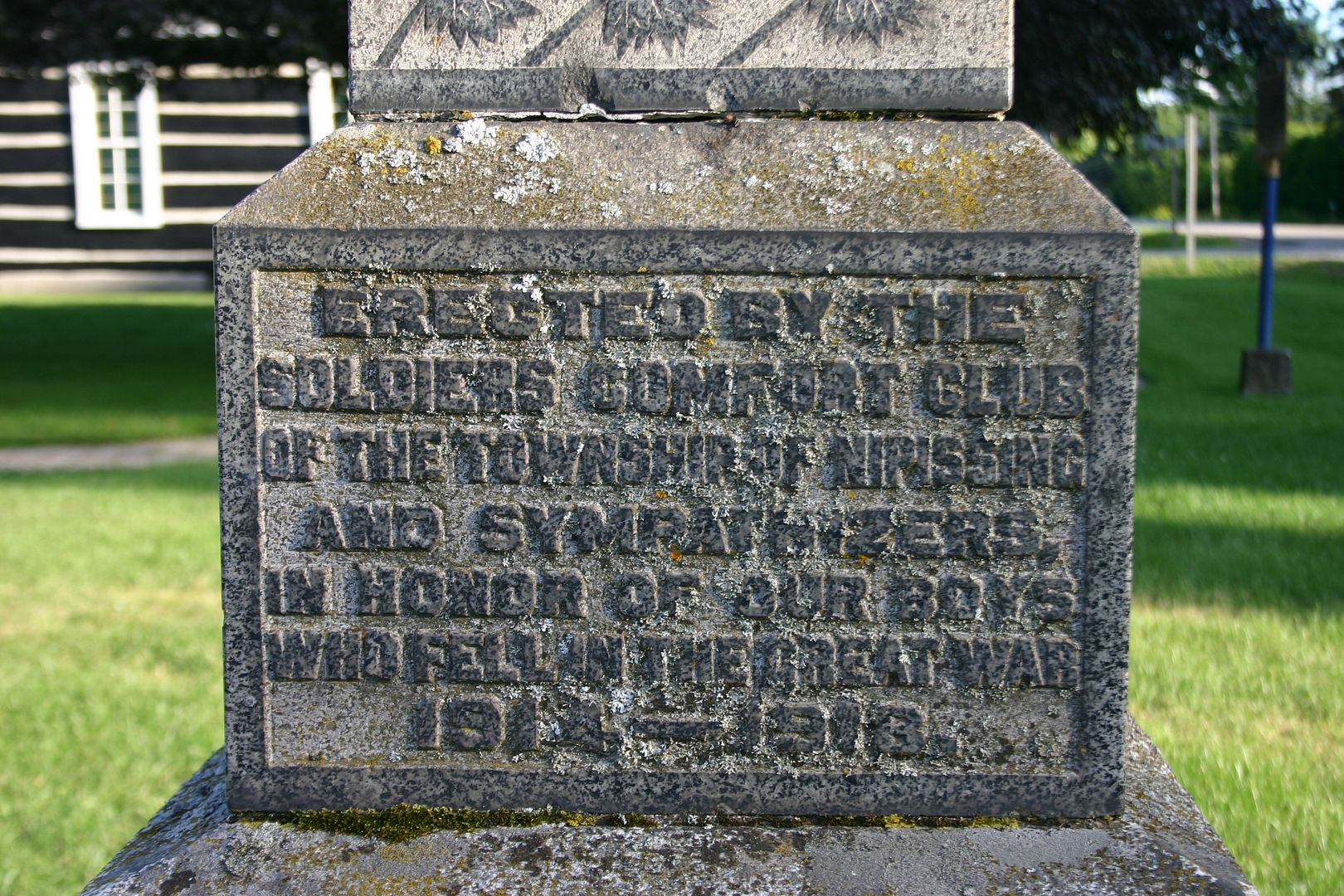 Left:
WILLIAM ARTHUR GORMAN
BORN SEPT. 28, 1896
DIED JUNE 3, 1918
WILLIAM BOYNTON PERRY
BORN
APRIL 3, 1899
KILLED IN ACTION
JUNE 21, 1918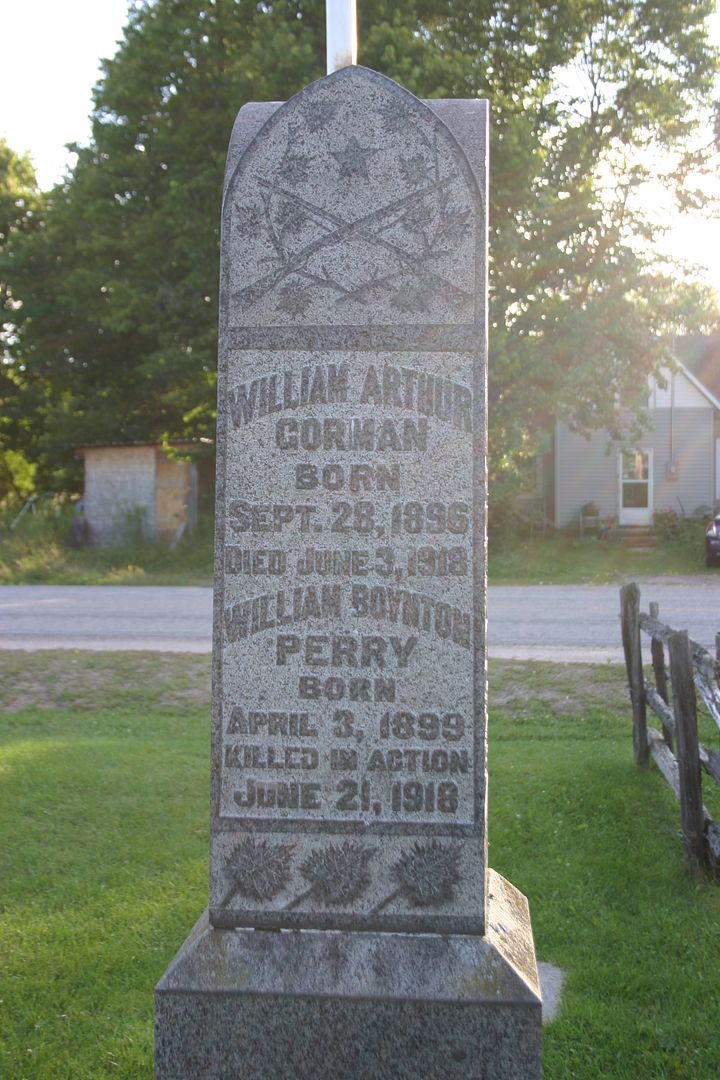 Back:
J.A. BRUCE GRAWBARGER
BORN
JUNE 18, 1918
DIED, OCT. 10, 1944
HAROLD ODROWSKI
BORN
MAR. 18, 1917
DIED
AUG. 8, 1944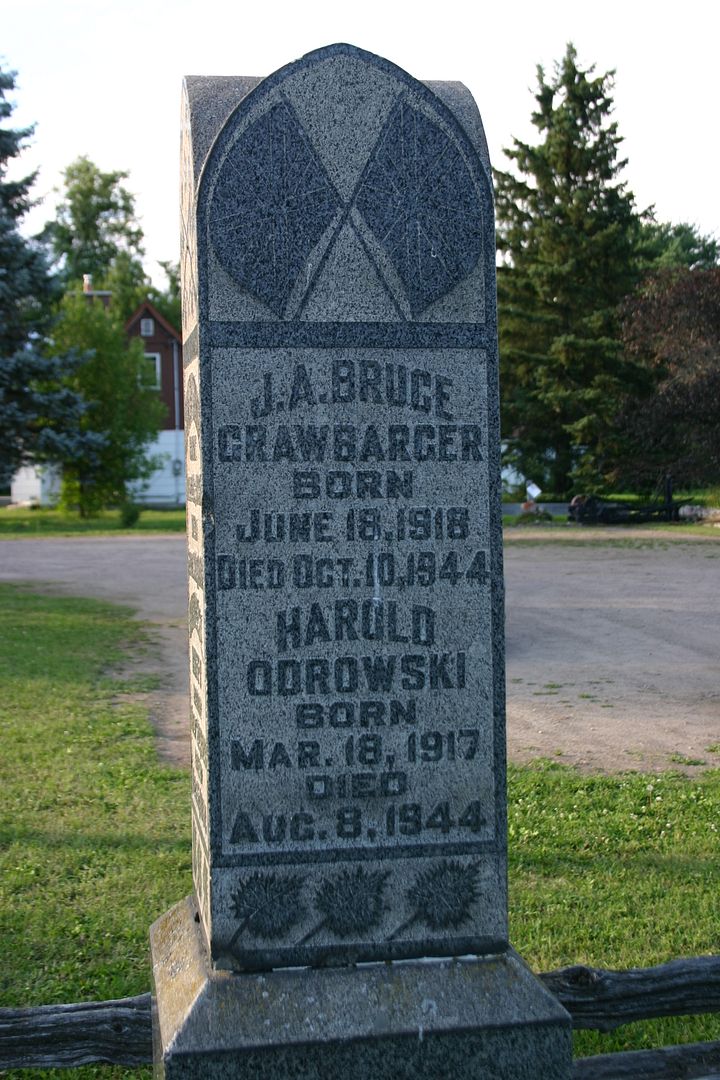 Right:
STANLEY STORIE
BORN
JULY 28, 1895
DIED
SEPT. 30, 1918
CHARLES L. BUFFY
BORN
JULY 22, 1923
DIED
DEC. 5, 1944