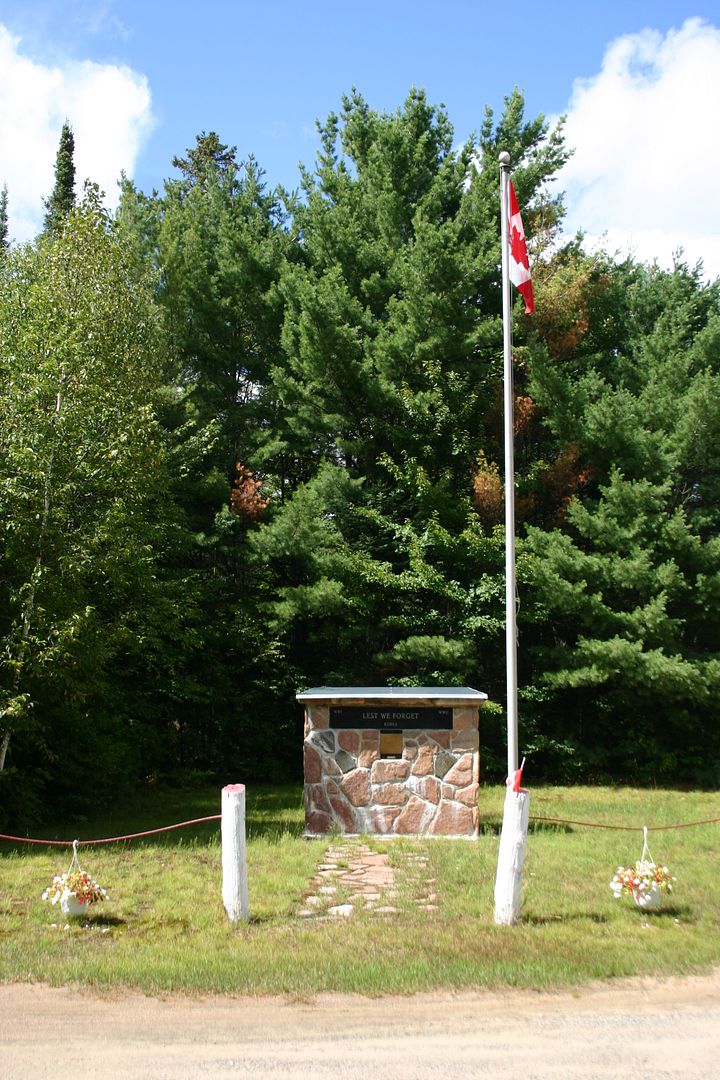 Location: Parry Sound District N 45 33.370 W 079 12.909
At the entrance to the Legion, on Park Road.
A simple yet effective memorial outside the Royal Canadian Legion Branch 276. As usual, the Kearney Legion is very active in the local community, hosting events and tending to the needs of our veterans.
The memorial consists of a stone wall with the names of the major wars of the 1900's and a brass plaque with a piece of the famous poem In Flanders Fields. The memorial was built in 1991 by Robert Murdy.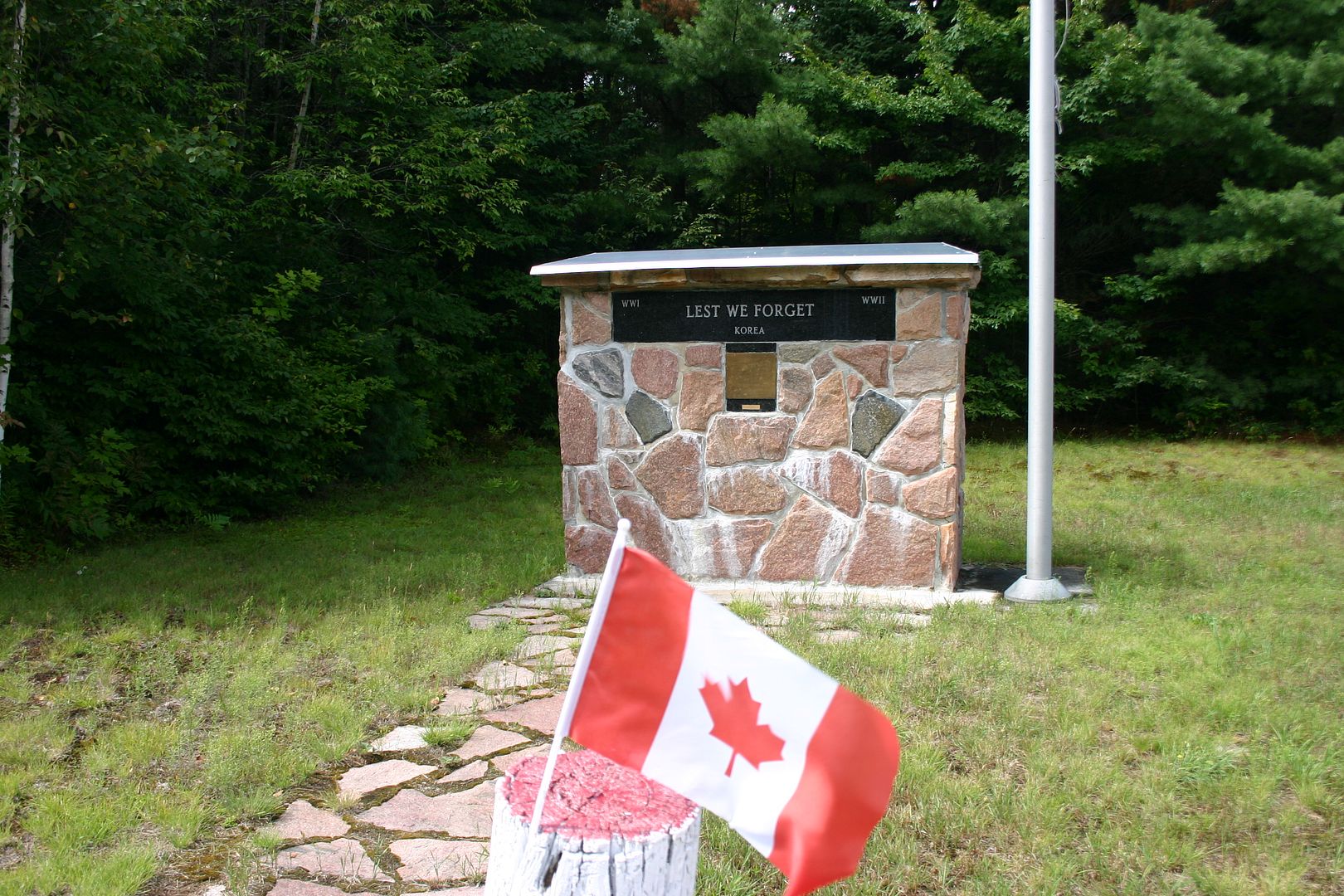 Marker text:
Engraved in stone:
WWI WWII
LEST WE FORGET
KOREA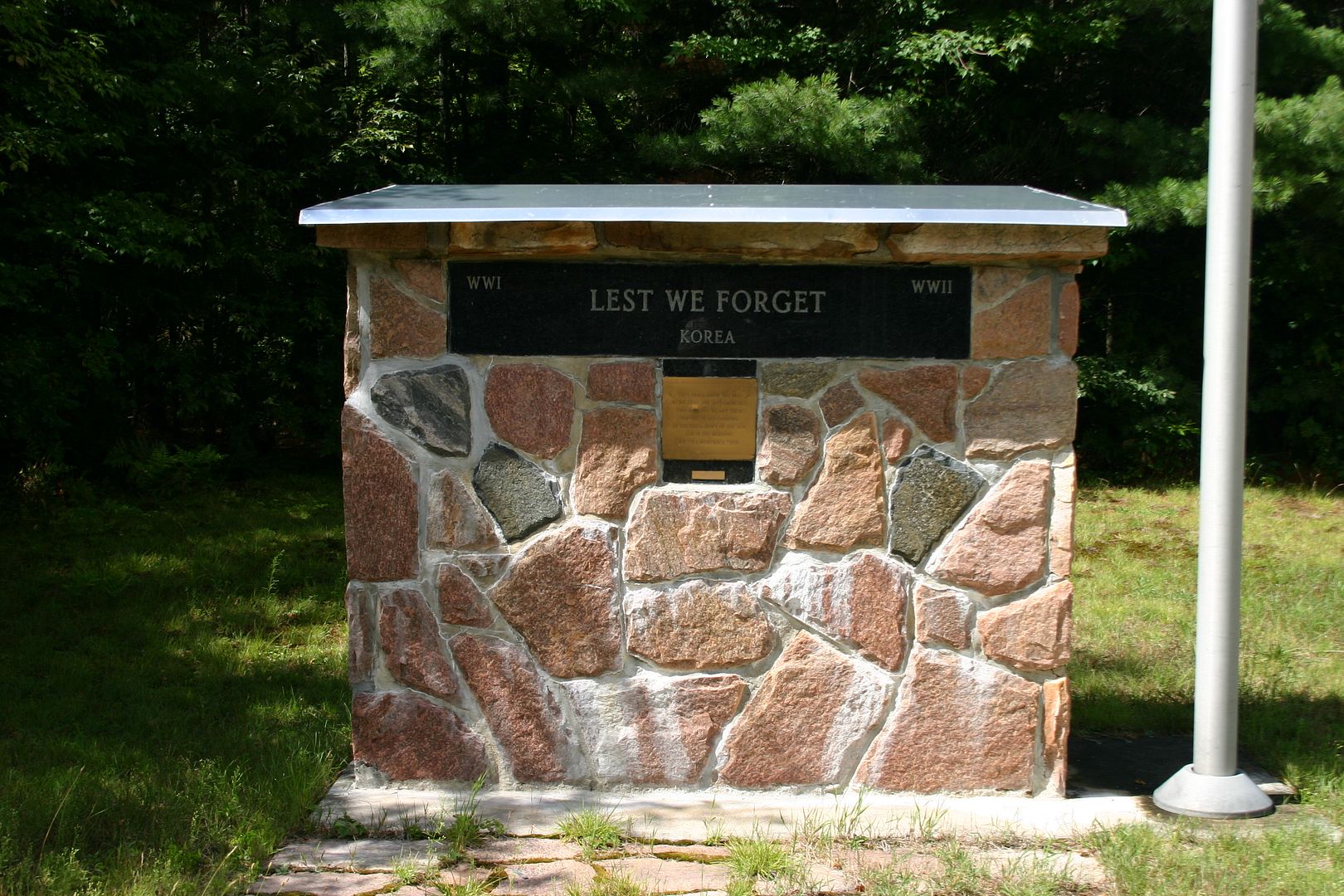 Brass plaque:
THEY SHALL NOT GROW OLD
AS WE THAT ARE LEFT GROW OLD
TIME WILL NOT WEARY THEM
NOR THE YEARS CONDEMN
AT THE GOING DOWN OF THE SUN
AND IN THE MORNING
WE WILL REMEMBER THEM