Location: Hastings County N 44 11.818 W 076 44.341
In front of the Legion, at 120 County Road 4.
Very nice and fairly new memorial in front of Royal Canadian Legion Branch 623. The memorial is flanked by a large anchor(with its own plaque) and a captured German machine gun. The Bath Legion, as with most other legions, is very active in the community, a centre of activity. The memorial list the major conflicts of the twentieth century, and acknowledges the contribution of Canada's peacekeepers.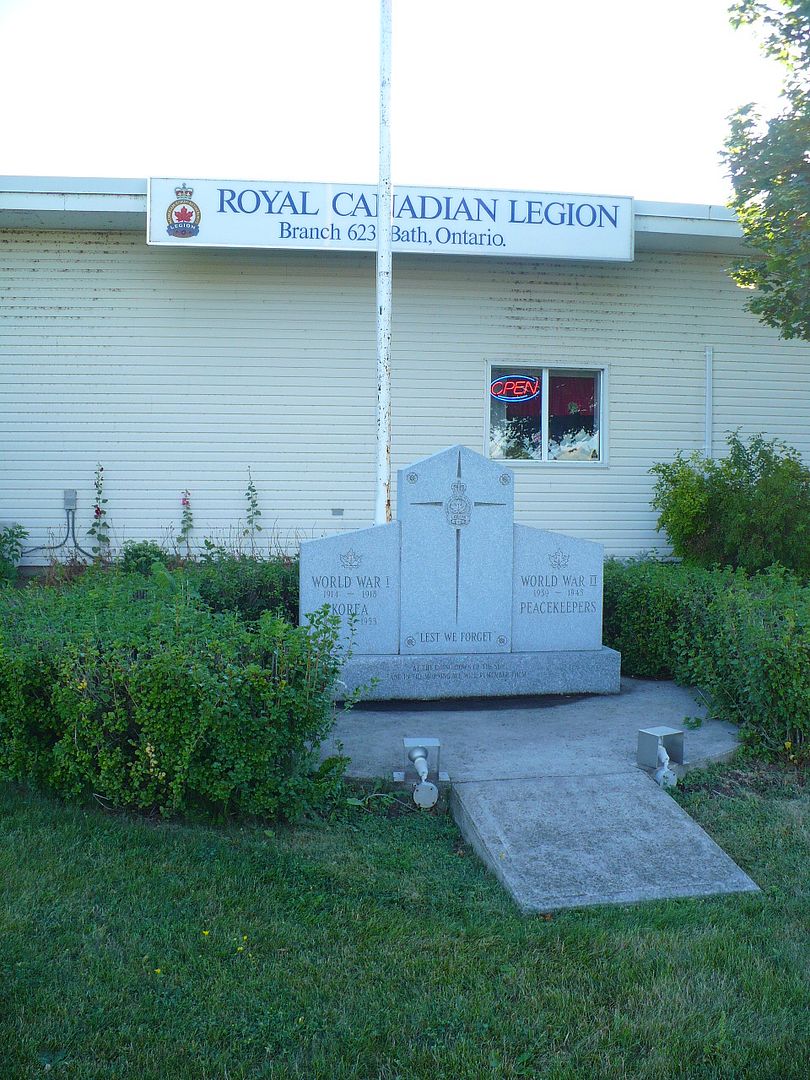 Marker text:
(Royal Canadian Legion crest)
LEST WE FORGET
WORLD WAR I
1914 - 1918
WORLD WAR II
1939 - 1945
KOREA
1950 - 1953
PEACEKEEPERS
AT THE GOING DOWN OF THE SUN
AND IN THE MORNING, WE WILL REMEMBER THEM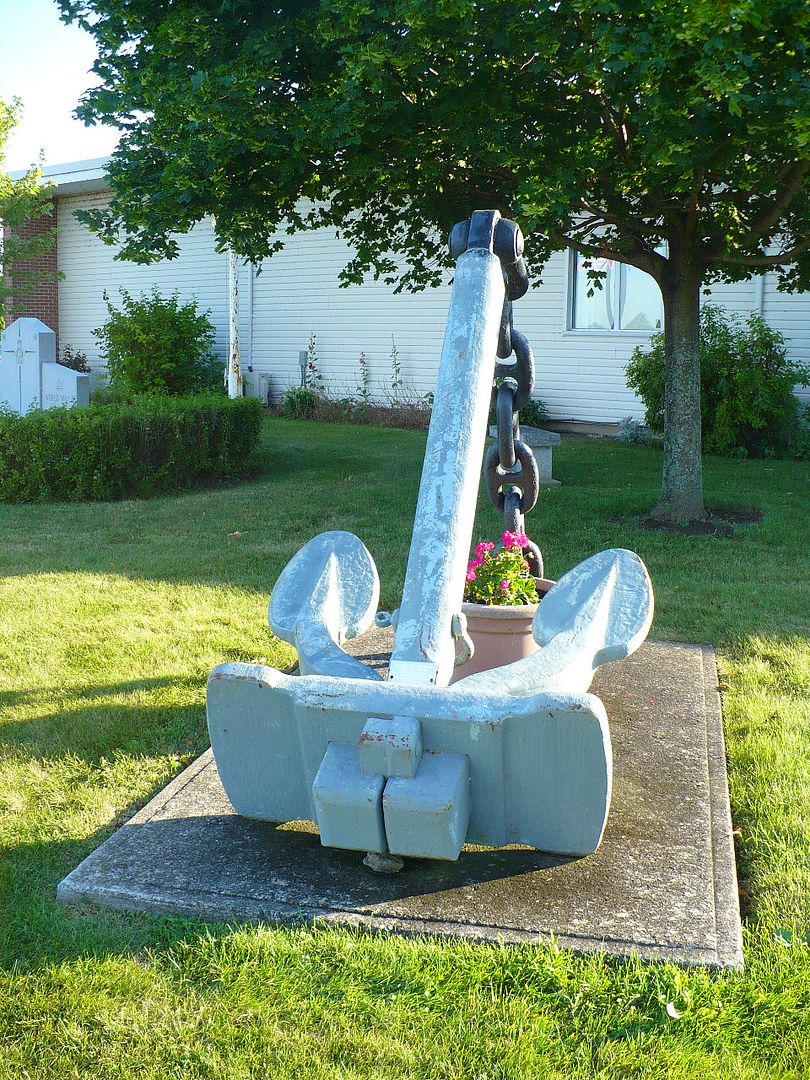 Anchor:
THIS SHIP'S ANCHOR WAS DONATED
TO THE ROYAL CANADIAN
LEGION BRANCH #623
FROM THE OFFICE OF
SERVICE AND SUPPLY, OTTAWA
IN FEBRUARY 1992
THIS ANCHOR WAS SHIPPED FROM
ESQUIMALT B.C. THROUGH THE EFFORTS
OF PRESIDENT WM. SANDS