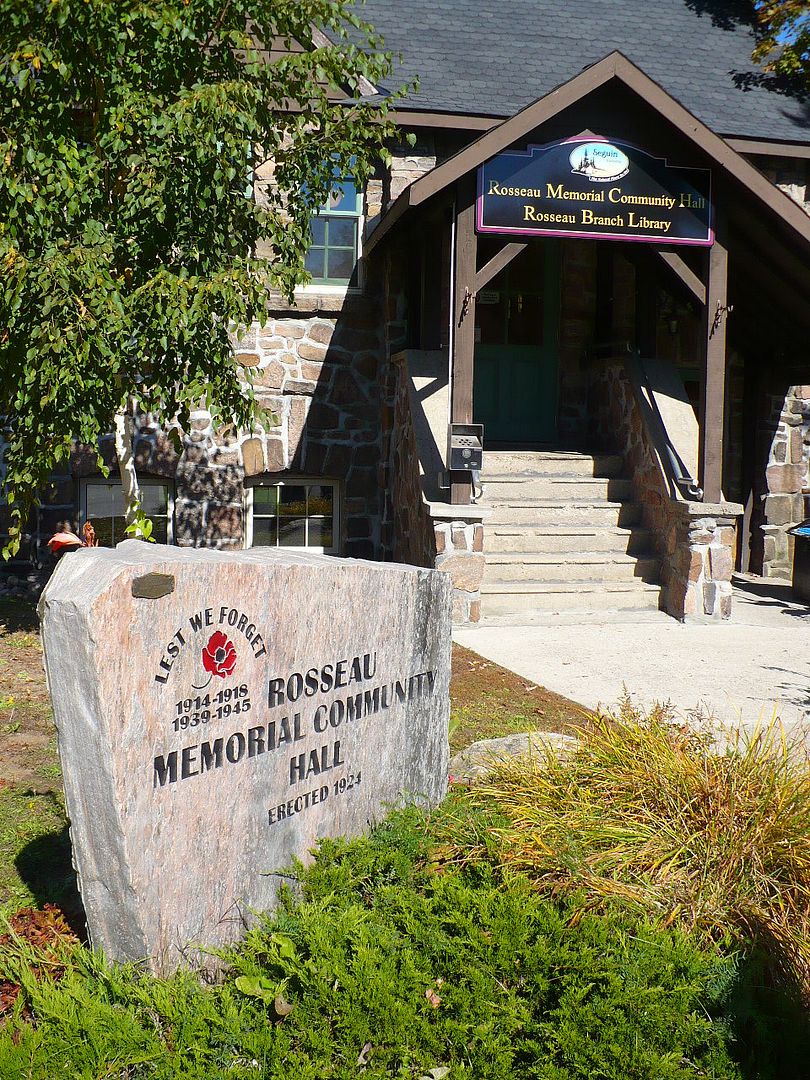 Location: Municipality of Muskoka N 45 15.450 W 079 38.452
In front of the Community Hall/Library, at 2 Victoria Street.
The citizens of Rosseau and area decided in 1921 to build a lasting memorial to their boys who died in the First World War. It was agreed to build a new community hall, so fundraisers were organized and donations accepted. In August 1924, the new Rosseau Memorial Community Hall was unveiled, a beautifully crafted structure the town would be proud of, made from locally sourced materials and built by the hands of the grateful people of village of Rosseau, and the townships of Humphrey and Cardwell.
In May 1949, a bronze tablet was unveiled on the front of hall, bearing the names of those lost during the two Great Wars.
A newer stone was later added at the entrance of the hall, which included the words "Lest We Forget" and the years of the World Wars, as a reminder of the significance of this important memorial.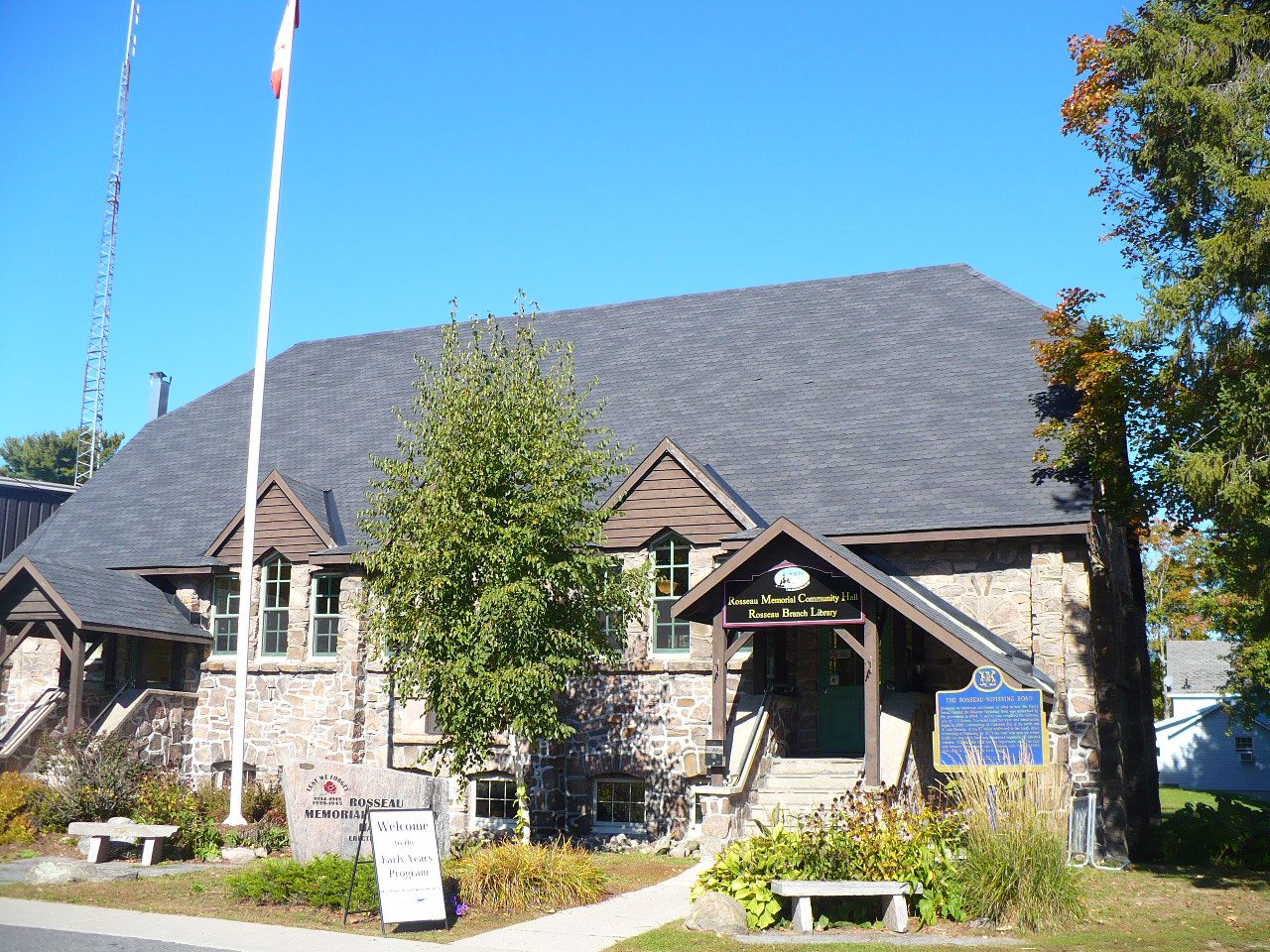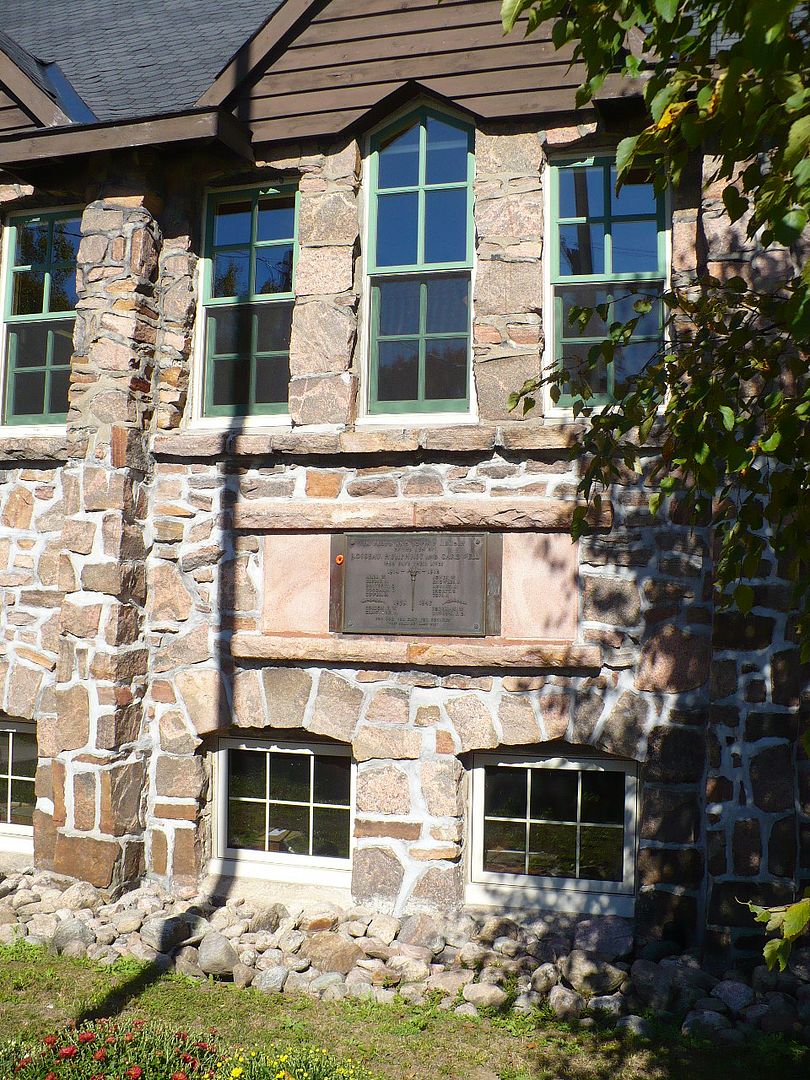 Marker text:
IN PROUD AND LOVING MEMORY
OF THE MEN OF
ROSSEAU, HUMPHREY AND CARDWELL
WHO GAVE THEIR LIVES
1914-1918
ARISS, W.
CLUBBE, A.
DRAYCOTT, G.
GOODMAN, T.
GOWER, D.
JONES, W.
KNOWLES, J.
McGARY, A.
SHORTT, S.
TOPP, J.
1939-1945
CORSON, F.W.
CRAWFORD, A.
FOREMAN, W.
LAWSON, J.D.
FOR GOD, FOR KING, FOR COUNTRY
"THEY SHALL NOT GROW OLD"