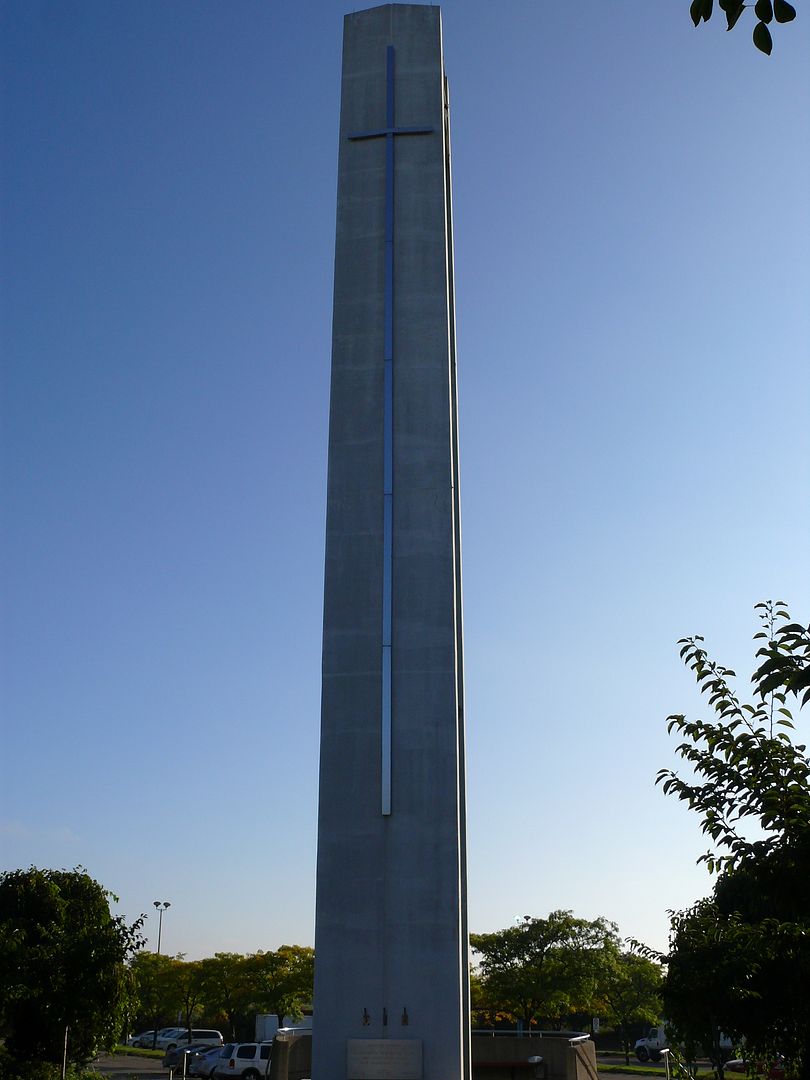 Location: City of Toronto N 43 38.633 W 079 33.872
At the entrance of the Etobicoke Civic Centre, off of Civic Centre Court and The West Mall.
In 1968, it was recommended to Etobicoke council, that a war memorial be established at the Etobicoke Municipal centre. The decision was made to convert the existing clock tower into a memorial by adding a metal plaque, large cross and flag staff bases. The total costs involved where held to a mere $1,250.00 for this minimum of effort to remember the brave souls who gave their lives in the name of our country.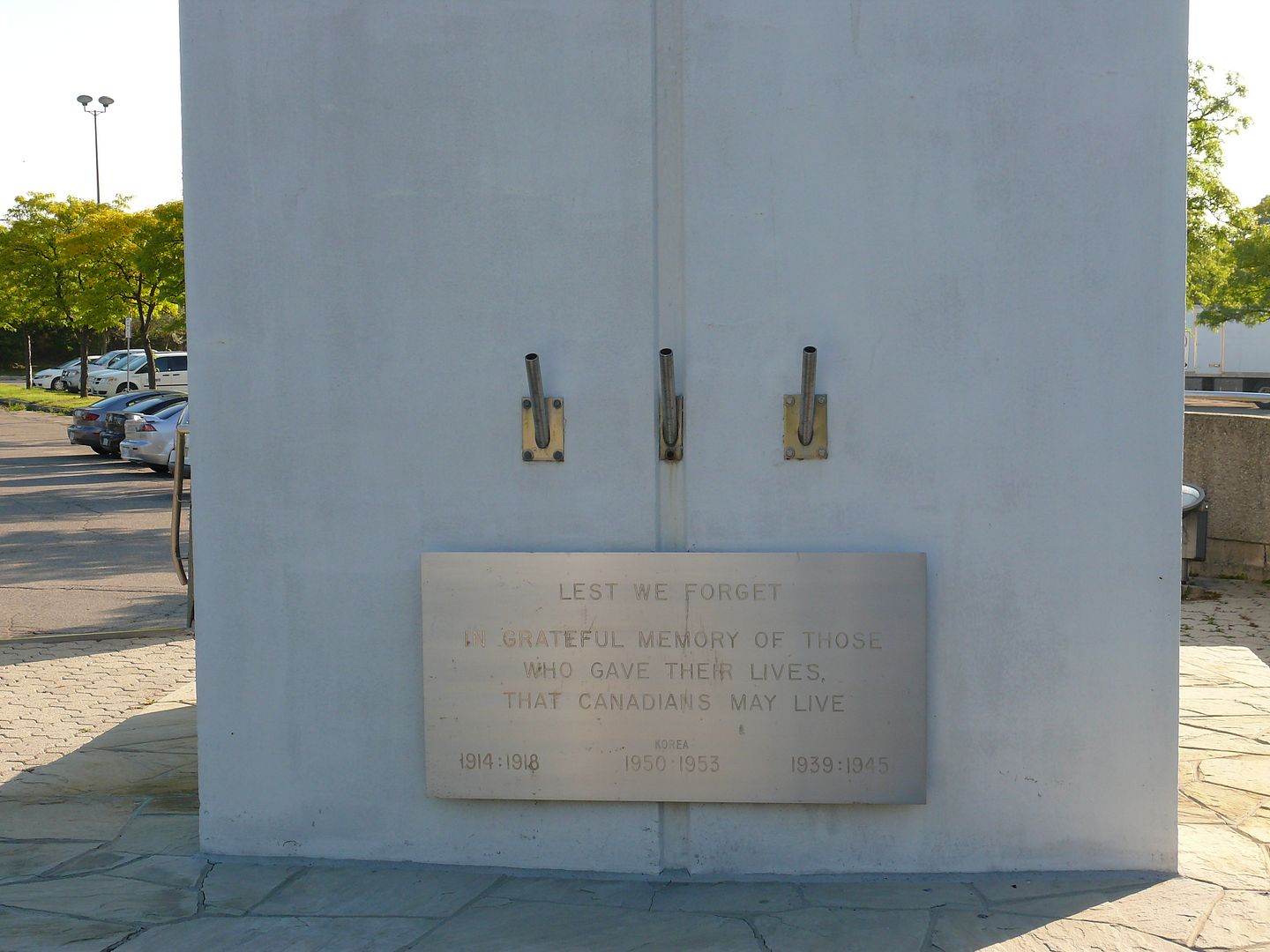 Marker text:
LEST WE FORGET
IN GRATEFUL MEMORY OF THOSE
WHO GAVE THEIR LIVES,
THAT CANADIANS MAY LIVE
1914:1918 KOREA 1950-1953 1939:1945